Monday Morning Rewind: Brewers ask for autographs from young fans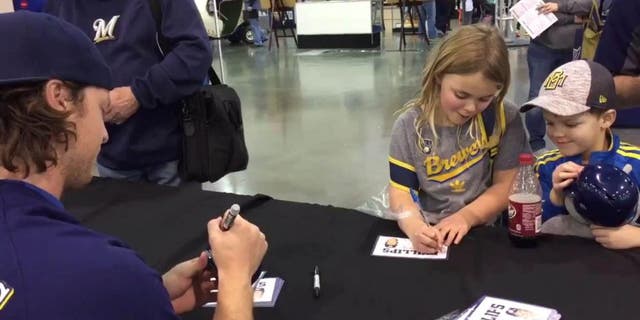 It's hard to track everything on the Internet and that's why we're here. To start off your week, we bring you some of the videos you might have missed the past seven days.
So sit back, relax and enjoy.
"This is going to be something that you'll remember forever." No doubt.
-- MarquetteMBB (@MarquetteMBB) January 25, 2017
Looks good in the box score, though.
-- Bango (@BucksBango) January 26, 2017
This better be incorporated into home game intros…
A video posted by Nigel Hayes (@nigel_hayes) on Jan 28, 2017 at 1:35pm PST
If there was a Pulitzer Prize for kids' Q&A questions, this one would win.
-- Milwaukee Brewers (@Brewers) January 29, 2017
Hold onto that, it may be worth a lot of money someday.
-- Milwaukee Brewers (@Brewers) January 29, 2017