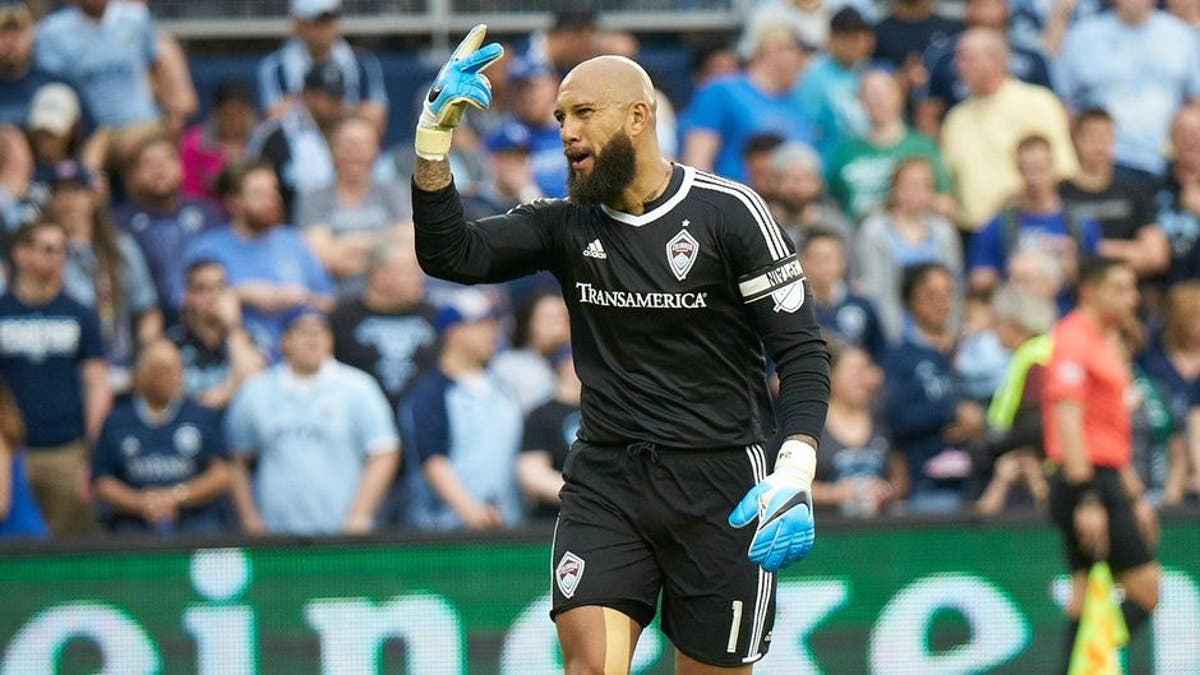 After Tim Howard and the Colorado Rapids accepted responsibility for Friday's incidents involving fans, the MLS Players Union has responded by accusing the league ofskirting its own responsibility. In a statement released on Saturday, the union said that the league failed to uphold the Fan Code of Conduct.
"Tim acknowledged his culpability and responsibility for his role. However, he is the only one involved to do so," the statement said.
"MLS has a detailed Fan Code of Conduct in place under which fans are expected to be respectful to each other and to players, and are prohibited from engaging in disorderly behavior, including obscene or abusive language.
The fans involved repeatedly, routinely and openly violated that Code of Conduct, without any repercussions. It is thus not surprising there was a reaction from the player."
The statement also detailed anincident between Howard and the fan after the match, allegingthe Rapids goalkeeper was verbally assaulted.
"As Tim was attempting to leave the field, a fan with alcohol in hand was able to come within two feet of him on field level and aggressively scream obscenities in his face. That is unacceptable behavior anywhere and is not something that players, or anyone, should be subjected to in their workplace."
MLS has already suspended Howard for three matches for the altercation after the match, as well as directing profanities at fans during the match. The league did not immediately respond when asked for comment on the MLS Players Union's allegations.