MLS games will feature these jerseys made of recycled plastics for Earth Day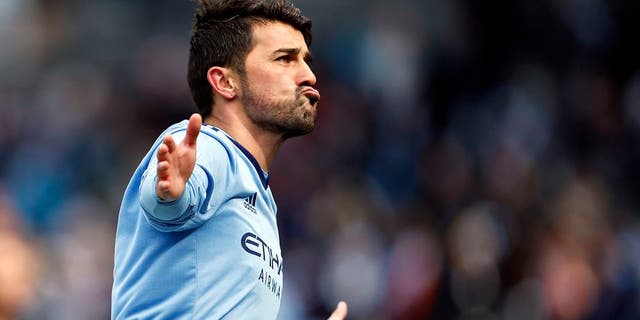 NEWYou can now listen to Fox News articles!
When New York City FC and Orlando City face off on Sunday, the field wont be filled with the teams signature sky blue and purple colors. Instead, both teams will be wearing different versions of gray kits inspired by pollution.
As part of MLSs Greener Goals campaign, which coincides with Earth Day, four MLS clubs will be wearing kits made with plastic discarded into the ocean. The marine plastic was recovered during clean-up operations by the organization Parley and used for the special edition shirts.
Heres how they will look:
They will be worn by NYCFC, Orlando, the LA Galaxy and the Seattle Sounders.
This isnt the first time weve seen teams use recycled plastic to make a point. Real Madrid embarked on a similar campaign last year, wearing kits from plastic that Parley collected in the Maldives. Their kits ended up being slightly see-through in the rain.
Well see how NYCFC and Orlandos recycled kits look on the field Sunday, but hopefully the message for everyone should be simple: Recycle and stop throwing your trash where it doesnt belong.
You can see the kits during NYCFC vs. Orlando on Sunday at 1:30 p.m. ET on FS1.
MORE FROM FOX SOCCER