Miller brings Dayton flavor to Indiana's new coaching staff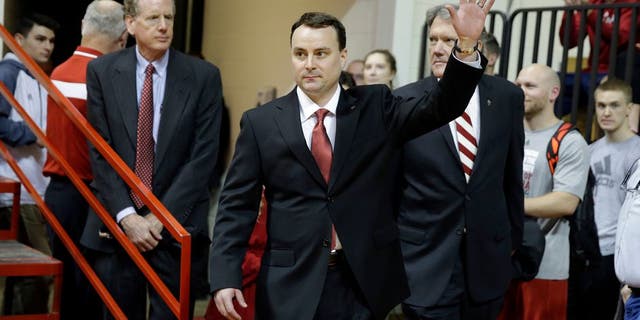 NEWYou can now listen to Fox News articles!
BLOOMINGTON, Ind. -- Archie Miller's new coaching staff at Indiana will have a distinctively Dayton flavor.
Miller has hired Bill Comar, the Flyers' former director of basketball operations, as assistant athletic director for basketball administration. Ben Sander, a former graduate assistant at Dayton, has been hired for a yet-to-be-announced administrative job.
Last week, Miller hired Tom Ostrom, James "Bruiser" Flint and Ed Schilling as assistant coaches.
Ostrom also worked for Miller at Dayton. Flint was previously the head coach at Drexel and UMass. Schilling has been a head coach at Wright State and an assistant at UCLA and most recently was head coach of Indianapolis prep power Park Tudor.
Miller also will retain former Indiana player Derek Elston as director of basketball operations.