Mike Tolbert feeling good, says he looks like 'a chiseled, Greek god'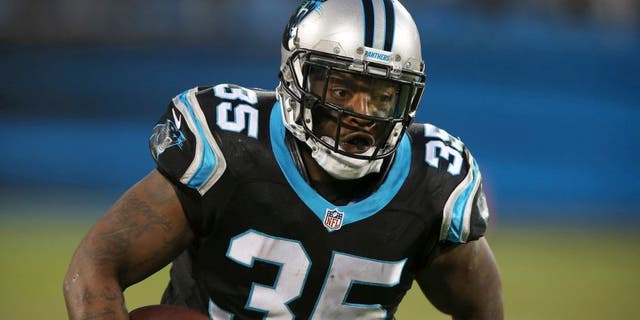 Fullback Mike Tolbert was a Pro Bowler back in the 2013 season. Apparently, he thinks he's back to Pro Bowl-form heading into 2015.
As Jonathan Jones of The Charlotte Observer reported, Tolbert is feeling great and is ready to roll this year.
"Absolutely," Tolbert told Jones when asked if he felt like the player that went to the Pro Bowl in 2013. "Y'all don't see me? Looking like a chiseled, Greek god right now. I feel great man. Ready to ride."
Tolbert has been knocking it out of the park with his one-liners, but he does seem to be in pretty good shape at this point. Putting all the talk about how "chiseled" he is to the side though, Tolbert spoke about just doing what he can to help the team win games.
"I'm already there," he said. "Just got to stay healthy, continue to take care of my body as I have the past year and just play ball. Do what I need to do to help my team win."
Tolbert's ready to produce this season, and he may be called upon with a few question marks and unknowns in the backfield behind RB Jonathan Stewart.
(h/t The Charlotte Observer)