Mike Evans struggled more on Sunday than any receiver has in 10 years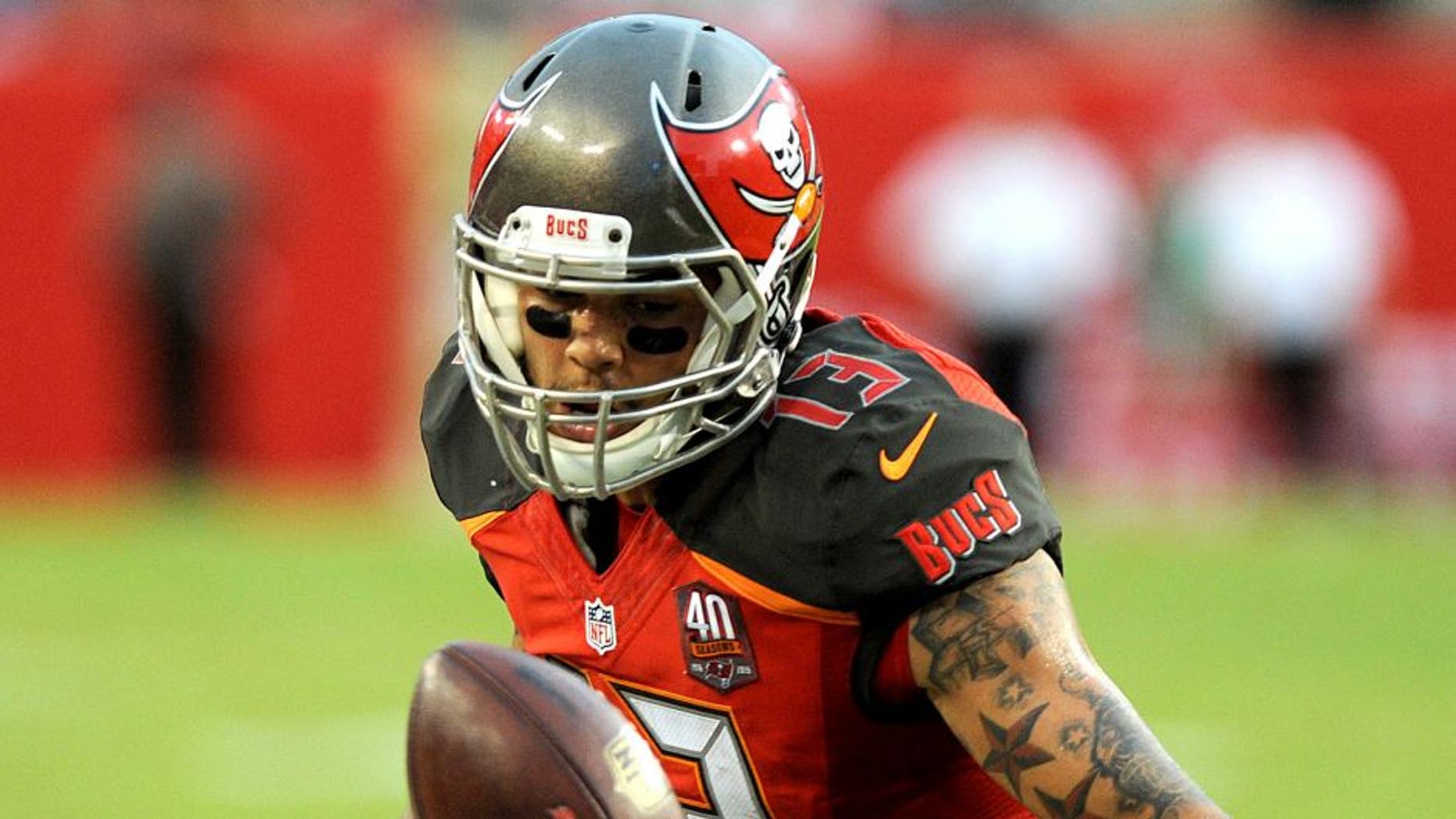 There's no question that Mike Evans had a rough go of it on Sunday if you watch the game. But for those who just saw the box score, it would tell a different story.
After catching eight balls for 152 yards, Evans' stat line was pretty impressive. Unfortunately, as Rick Stroud of The Tampa Bay Times reports, Evans dropped the most passes (six) by any player in the NFL in 10 years on Sunday.
While the Tampa Bay Buccaneers wound up dropping the game to the New York Giants 32-18, Evans obviously had no excuses for his inconsistent play.
"I don't know what it is," Evans told The Tampa Bay Times. "I've got to work on wet ball drills or something. I mean, the Giants receivers were catching them in the rain and I wasn't and I live here. That's unacceptable. I have to be better for this team.
"It was humid. It was wet, but it was humid and I kept sweating through my gloves. I put the rain gloves on and I dropped a third-down conversion and I had to keep changing them. The ball was too slick. That's no excuse. I've got to catch those."
Tampa Bay had their chances, but the drops didn't help. To top it off, as Stroud points out, both Charles Sims and Doug Martin had issues holding the ball, as both players fumbled and Martin dropped an easy pass on New York's 15.
MORE NEWS: Want stories delivered to you? Sign up for our NFL newsletters.