Miguel Cabrera takes a batting helmet to the face in bizarre dugout incident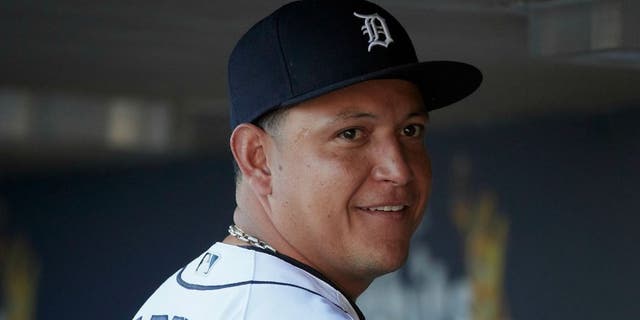 NEWYou can now listen to Fox News articles!
The Tigers had a relatively easy time on the field on Wednesday night, shutting out the Angels 4-0. The dugout, however, was a much more dangerous place.
After being removed from the game for a pinch runner in the eighth inning, Tigers third baseman Nick Castellanos slammed his helmet into the bat rack. Only to haveit ricochet right into Miguel Cabreras face:
Cabrera had a mark under his left eye Thursday but is hitting in his customary No. 3 spot in the starting lineup.
And the Tigers are having fun with the incident. After Castellanos homered in the second inning on Thursday, his teammates shielded their faces when he returned to the dugout, according to MLB.com.
Evan Habeeb | USA TODAY Sports