Miguel Cabrera placed on DL by Detroit Tigers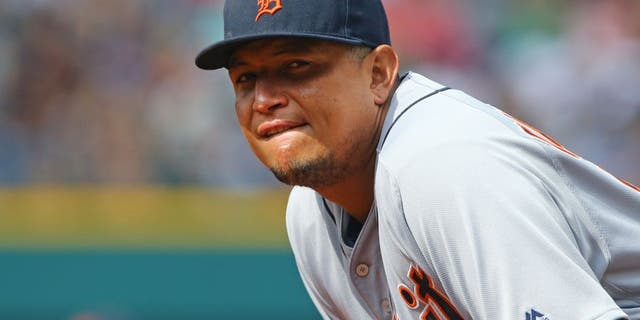 The Detroit Tigers placed slugger Miguel Cabrera on the 10-day disabled list on Saturday.
Cabrera exited Friday's game, a 6-3 loss to the Minnesota Twins, with a right groin sprain.
Prior to the decision, manager Brad Ausmus said Cabrera was undergoing an MRI.
Cabrera has had groin problems before, though not recently. He underwent core muscle surgery after the 2013 season to repair what was essentially a groin tear that he played through for most of the stretch run that year.
Cabrera went 3-for-3 before leaving the loss to the Twins. He is hitting .268 with three home runs and 9 RBI.