Miguel Cabrera Helps Detroit Tigers Clinch AL Central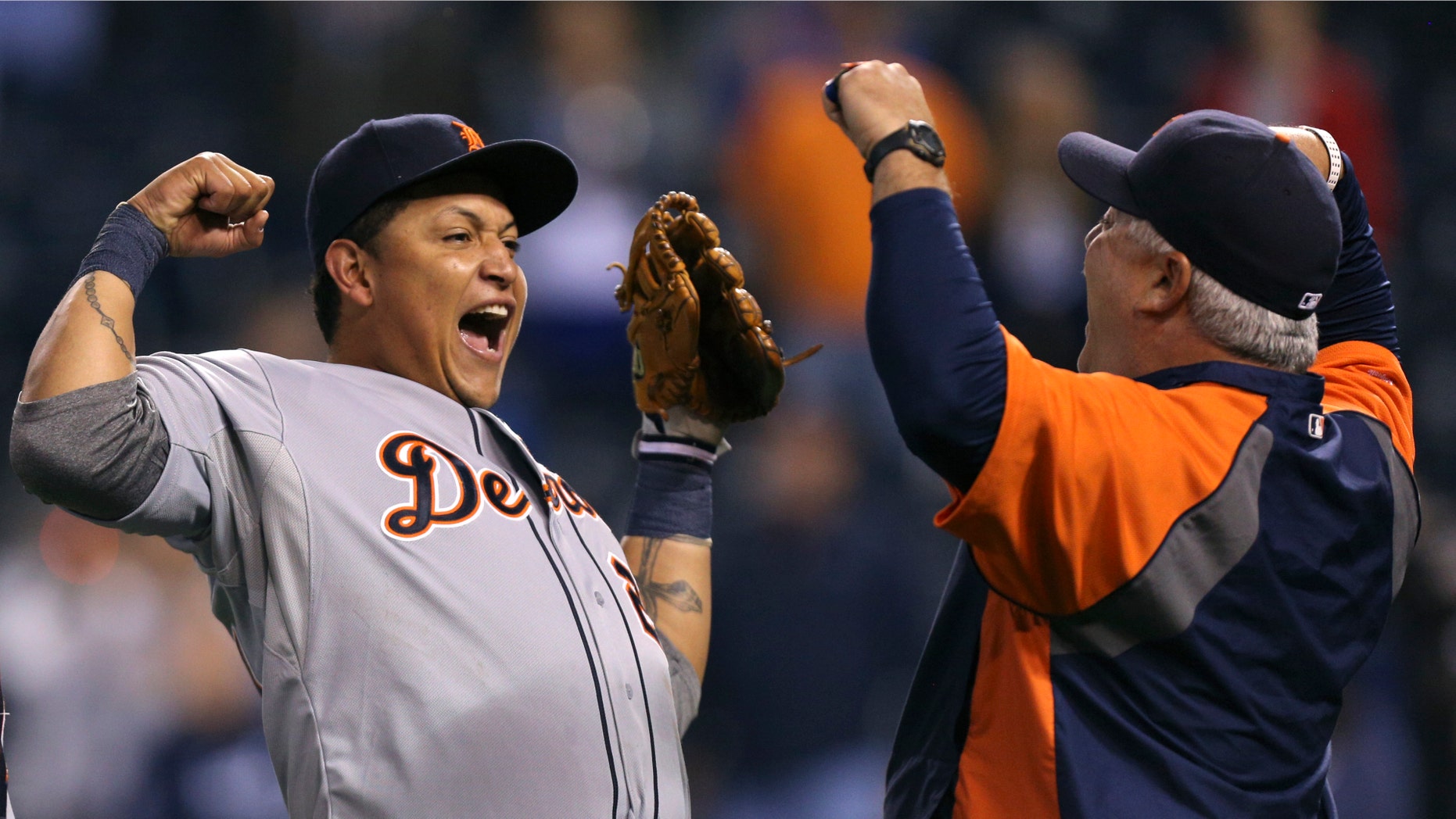 KANSAS CITY, Mo. – With the playoffs just days away, the pennant race is finally firming up.
And it's been teams like the Detroit Tigers, whose late season surge helped them clinch the AL Central title Monday night, that have kept things interesting.
Languishing below .500 midway through the season and trailing being the Chicago White Sox late into September, the Tigers are finally living up to expectations.
"It was a rocky road, it was a tough season, but in this business, you have to be able to take some hits," Detroit manager Jim Leyland said. "This isn't a place for the faint-hearted, hell, we took a lot of punches, a lot of them justified, some of them maybe not, but hey, we can take a punch."
But while many thought the signing of Prince Fielder would be the winning factor for the Tigers this year, it has been MVP front-runner and Triple Crown hopeful Miguel Cabrera that has kept them on pace.
If he's not the MVP then there's no such thing.
In last night's 6-3 win over the Kansas City Royals the Venezuelan third baseman did not disappoint.
With four hits, Cabrera broke a tie with the Rangers' Josh Hamilton for the major league lead in homers with his 44th  in the sixth inning, propping up his chances of becoming the first Triple Crown winner since 1967
Cabrera had singles in the fourth, seventh and ninth in addition to his homer in the sixth, pushing his AL-leading batting average to .329, ahead of the Angels' Mike Trout and the Twins' Joe Mauer. Cabrera also moved his RBI total to 137, by far the best in the majors.
Only part of the party Monday night, which included Fre Brut — an alcohol-removed sparkling wine — in deference to Cabrera's prior alcohol abuse problems, the third baseman could be the center of the celebration when the regular season ends Wednesday night.
"I don't know what else to say," Leyland said. "If he's not the MVP then there's no such thing."
Based on reporting by the Associated Press.
Follow us on twitter.com/foxnewslatino
Like us at facebook.com/foxnewslatino