Midweek Stock Report: Lynx dominating in Rio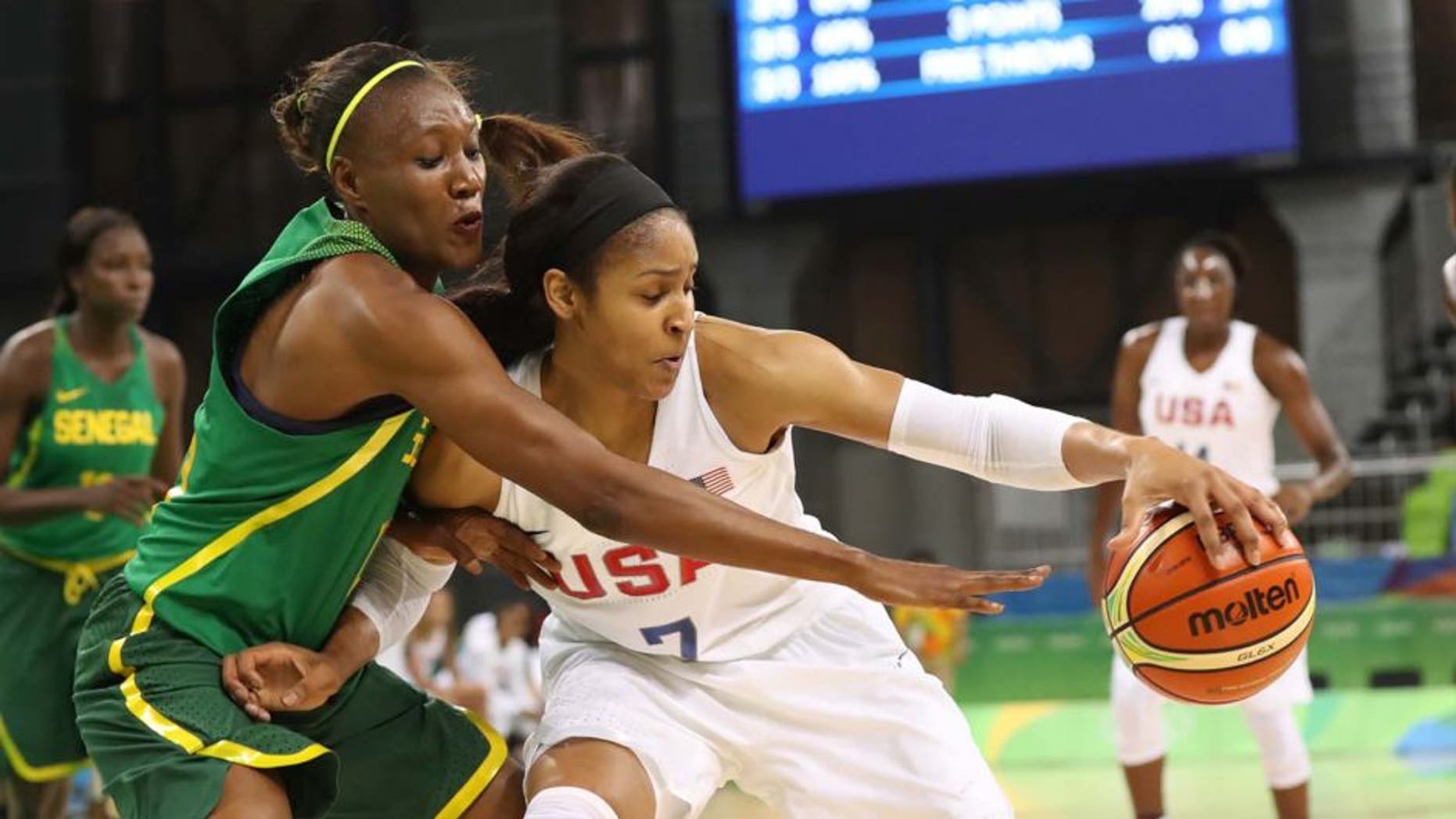 Every Wednesday, FOX Sports North takes a look at which athletes' stock is trending up and whose is trending down.
In other words, who is heating up and who is cooling off.
With that in mind, let's take stock of the current Minnesota sports scene.
Lynx in Rio
The Minnesota Lynx are well-represented in Rio. Between Maya Moore, Seimone Augustus, Lindsay Whalen and Sylvia Fowles the Lynx make up one third of Team USA's roster, and coach Geno Auriemma's reliance on the reigning WNBA champs is paying off. Moore dropped 19 points on Tuesday in a win 110-64 win over Japan, while the U.S. has now outscored the opposition a whopping 630-380 through six games.
Kelly Catlin, Olympic track cyclist
A Minnesota native and a graduate of Mounds View High School, Catlin teamed up with Chloe Dygert, Jennifer Valente and Sarah Hammer to win a silver medal in women's team pursuit with a time of 4:12.454. The U.S. squad led the gold medal-winning British team midway through the race, before beating Canada for silver.
Brian Dozier, Twins second baseman
Dozier's early-season struggles are a thing of the past. The Twins' second baseman has hit three home runs in six games over the last seven days, while racking up eight hits, five RBI and three doubles. Dozier has hit .348/.423/.870 since last Wednesday with a 1.293 OPS.
Ervin Santana, Twins pitcher
Santana picked up his third straight win on Tuesday, pitching seven scoreless innings against the Atlanta Braves, while allowing just four hits. The right-handed veteran has now won four of his last five, and has a 1.53 ERA over that span.
Miguel Sano, Twins third baseman
An MRI on Sano's sore elbow came back negative earlier this week, but the second-year slugger remained out of the lineup on Tuesday. His elbow doesn't seem to be an issue at the plate, but manager Paul Molitor says he hasn't yet ruled Sano out for a game against the Braves on Wednesday.
Byung Ho Park, Twins designated hitter
The Triple-A Rochester Red Wings placed Park on the disabled list earlier this week with tendinitis in his wrist. Park hasn't played since last Wednesday, and has just four hits in his last 10 games.
Andy Bisek, Olympic wrestler
Bisek was upset in the Greco-Roman tournament by Croatia's Bozo Starcevic after picking up a win over Cuba's Yurisandy Hernandez in his first match. Bisek was eliminated after a controversial ruling in Starcevic's match against Russia's Roman Vlasov in the semifinals. Vlasov appeared to black out when Starcevic clamped his arm over his neck, before regaining consciousness after the referee halted the match. Vlasov would go on to win the match, eventually topping Denmark's Mard Madsen for gold.