Michigan State bringing out new old-school look for Air Force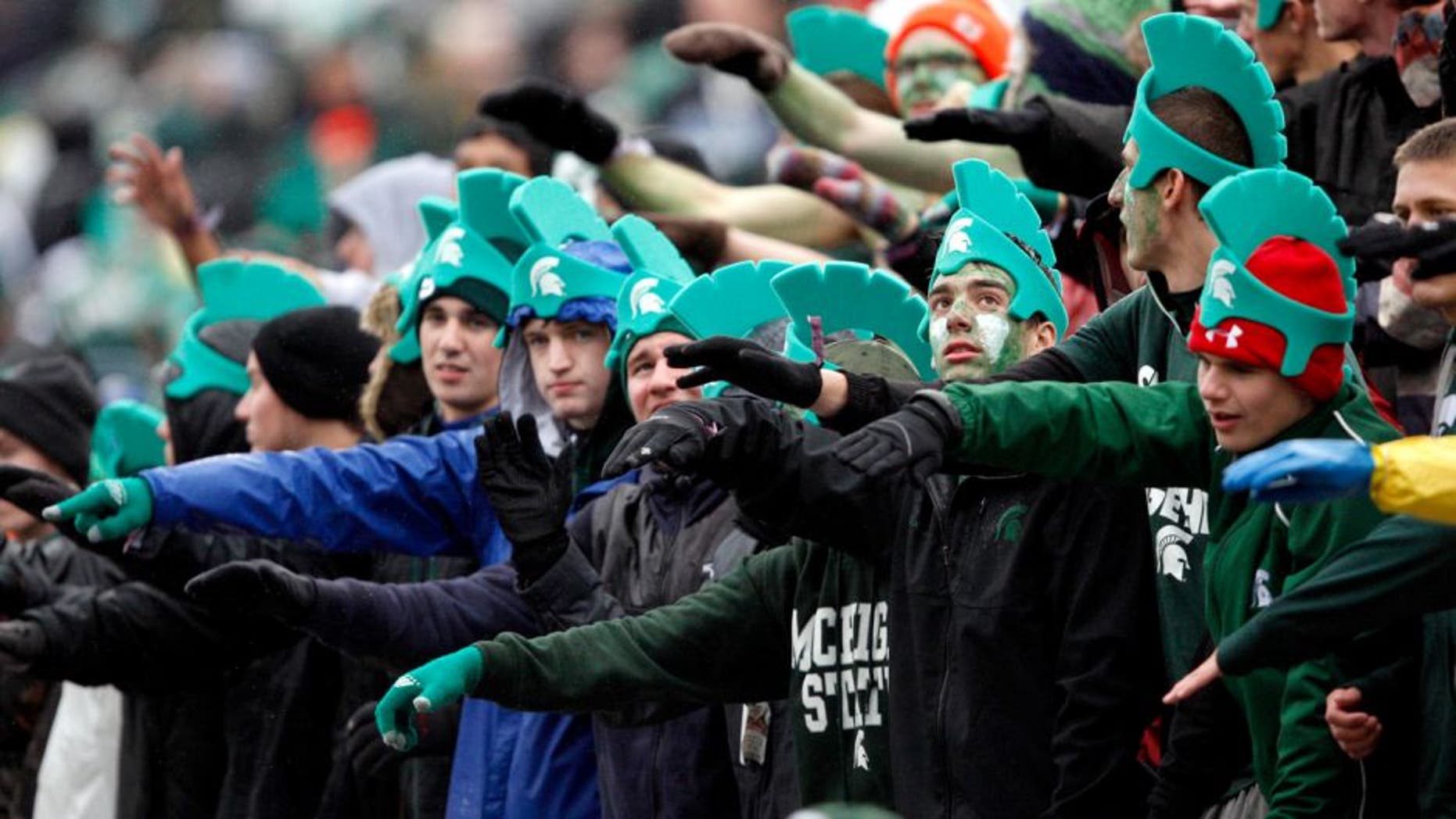 Michigan State broke out some new bronze-trimmed unifroms for the first time last week for a prime-time win against Oregon.
This week for a noon game against Air Force the Spartans are going back to a more traditional look -- but it will still be new.
Saturday will be the first time Michigan State wears the newest version of its traditional green and white home uniforms designed by Nike, which first announced them in the spring.