Michael Doctor wants to re-establish Linebacker U at Oregon State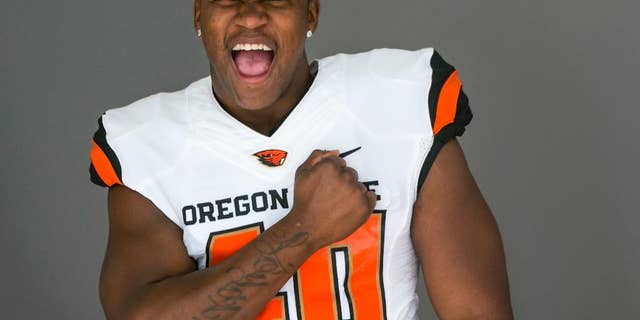 CORVALLIS, Ore. – Oregon State linebacker Michael Doctor is grateful for a second chance after a fractured left ankle sidelined him for most of last season.
This spring the Pac-12 granted Doctor another year of eligibility because of a medical hardship.
He's making the most of his return, setting his sights on leading a talented group of linebackers for this season. At 23, he is the elder statesman on the team, having already completed his degree in human development and family sciences.
Just like last season, Doctor has already been named one of the team captains this year.
Known for his speed and field vision, he was the team's leading tackler in 2012 with 83. He has 185 tackles for his career, including 17.5 for loss, and three interceptions.