Michael Brantley having problems with surgically-repaired shoulder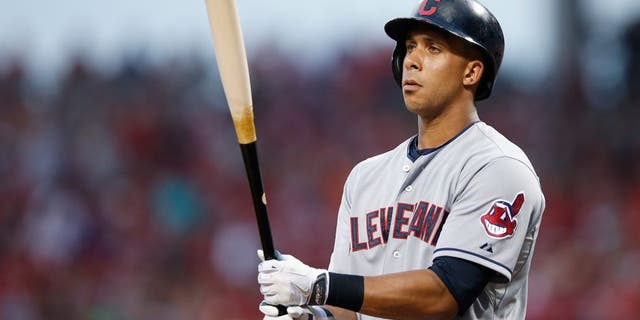 NEWYou can now listen to Fox News articles!
Cleveland Indians outfielder Michael Brantley has been slow to recover from offseason shoulder surgery and is experiencing fatigue after an increased workload.
Brantley was held out of Tuesday and Wednesday's games against the Astros, and with Thursday's scheduled day off, he will have a full three days rest. He is expected to take batting practice Friday, ahead of Cleveland's series opener with the Twins, and will then be re-evaluated, according to Zack Meisel of Cleveland.com.
Brantley underwent shoulder surgery in November, and was initially expected to recover within five to six months. He experienced soreness and fatigue during spring training as his playing time increased, and is once again having the same problem. While the Indians have been extremely cautious in handling Brantley's recovery, manager Terry Francona is worried that he might have put too much on his plate in recent weeks.
"I'm kind of kicking myself a little bit," Indians manager Terry Francona said (via Cleveland.com). "I think we might have gone a little too far, too much, too fast. I didn't want to do that and I think we probably did."
While Brantley was given extra rest this week, Francona said that's not ideally how they want to manage the situation.
"We just want to make sure he isn't playing two, sitting two and not being the kind of hitter he can be. I don't think that's fair to him. We talked about it for a while. I don't think he's thrilled, but I think it makes sense."
Brantley has easily been the Tribe's most consistent hitter over the past few years. He hit .327/.385/.506 with 20 homers over 156 games in 2014 and .310/.379/.480 with 15 homers over 137 games in 2015. So far this season, he's batting only .231/.279/.282 with no home runs in 11 games.