Miami Marlins unveil 'vibrant' new logo, colors and uniforms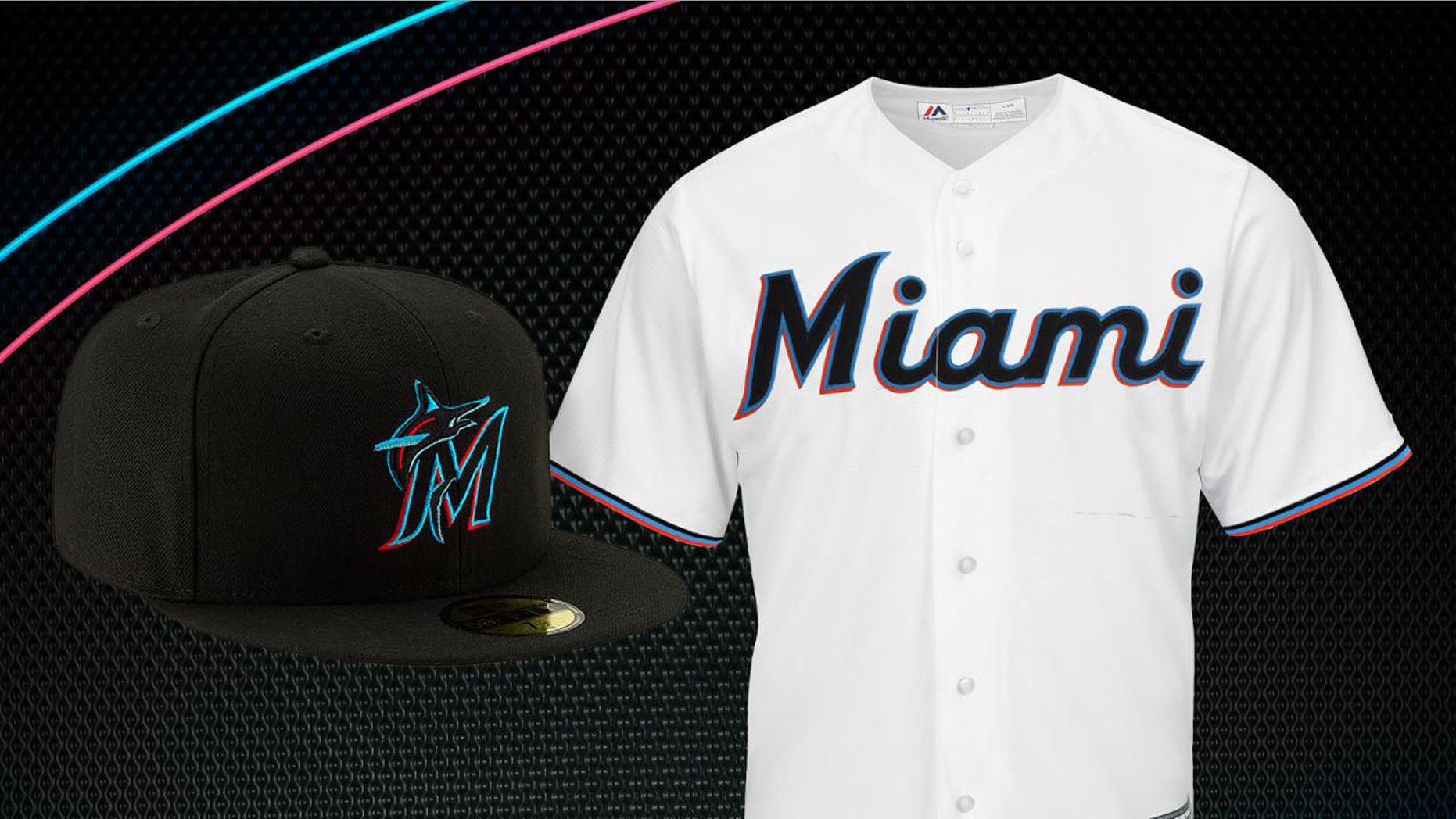 The Miami Marlins unveiled a new logo, colors and uniforms in an effort to rebrand the beleaguered team -- again.
New York Yankees great Derek Jeter, who now leads the group that owns the team, is attempting to move the team away from the Jeffrey Loria-owned years. Under Loria, the Marlins moved to Marlins Park in 2012 and re-designed the fish logo to the "M" logo with orange, blue and black colors. The old colors were teal and black with a marlin. The Florida Marlins also changed their name to the Miami Marlins.
EX-SEATLLE MARINERS OFFICIAL ACCUSES TEAM'S TOP BRASS OF MAKING RACIST COMMENTS
The new logo features the "M" with a fish. The colors are red, blue, black and grey, the Miami Herald reported. Fans can buy the new merchandise starting Friday.
"It's a new beginning, a new chapter in this organization," Jeter said. "There's a lot of history here with this organization -- some good, some bad. But we have a new group that's in town. We want this to represent a new beginning."
A statement from the team said the "logo and colors aim to capture the rich baseball history, diversity, and energy of the area."
BASEBALL GURU BILL JAMES DRAWS REBUKE FROM MLB OVER PLAYER COMPARISON
"The pairing of Miami Blue and Caliente Red pop off of the base color of Midnight Black, energizing the script and giving the logo an electric and vibrant look emblematic of the Miami energy and nightlife," the statement continued.
Besides rebranding, the team is also in the process of a rebuild, having traded away most of their top players last season, including 2017 MVP Giancarlo Stanton to the Yankees and 2018 MVP Christian Yelich to the Milwaukee Brewers.
The last time the team was in the playoffs was in 2003. The team was last in its division in the 2018 MLB season. Despite the lack of recent playoff success, the Marlins have two World Series titles for a team that is 25 years old.
Despite the new uniforms, Marlins Man, also known as Laurence Leavy, who is often seen sporting the brightly colored orange team's jersey at baseball games, said he would stick to the old one.
Jeter's Marlins have also decided to move their infamous home run sculpture from center field, and earlier this week teased what the stadium would look like from the 2019 season onwards.