Baseball guru Bill James draws rebuke from MLB over player comparison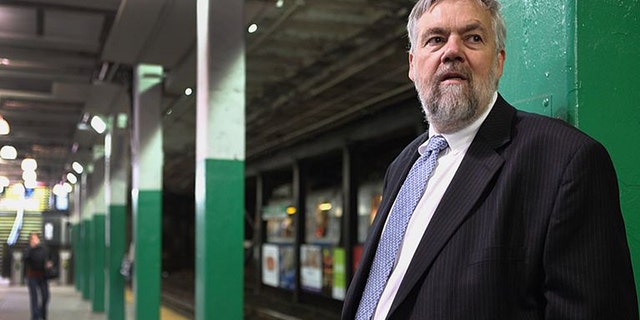 Baseball statistics guru Bill James drew the ire of the World Series champion Boston Red Sox and the Major League Baseball Players Association on Thursday after he compared the importance of the current crop of baseball players to beer vendors.
James, the Godfather of the statistical analysis work that now dominates the game and a current consultant for the Red Sox, got into a debate on Twitter with a CBS Sports writer about the value of baseball players, according to Yahoo Sports.
"If the players all retired tomorrow, we would replace them, the game would go on; in three years it would make no difference whatsoever," James reportedly said in a since-deleted tweet. "The players are NOT the game, any more than the beer vendors are."
James' comments, however, didn't sit well with the Red Sox, the players' association or most of the players themselves. Not to mention sports media analysts, writers and fans. Pretty much everyone appeared to have something to say about James' comments.
Tony Clark, the union's executive director and a former standout MLB first baseman, released a statement Thursday pushing back on James' remarks.
"The comments Bill James made yesterday are both reckless and insulting considering our game's history regarding the use of replacement players," Clark said in the statement. "The Players ARE the game. And our fans have an opportunity to enjoy the most talented baseball Players in the world every season. If these sentiments resonate beyond one individual, then any challenges that lie ahead will be more difficult to overcome than initially anticipated."
The Red Sox put out a statement as well, noting that James is only a consultant for the team and not an employee.
"[James'] comments on Twitter were inappropriate and do not reflect the opinions of the Red Sox front office or its ownership group. Our Championships would not have been possible without our incredibly talented players – they are the backbone of our franchise and our industry. To insinuate otherwise is absurd."
Houston Astros ace Justin Verlander also wondered whether the Red Sox could have won the World Series without Mookie Betts or J.D. Martinez, among others.
James responded to the backlash Thursday, saying in a tweet: "What I said here yesterday, I once said to Marvin Miller. Marvin very strongly disagreed with it, but we were still friends. He understood that it was not in any way disrespectful to the players; he just thought it was factually wrong."