Mets to deal from rotation depth to acquire 2B Walker from Pirates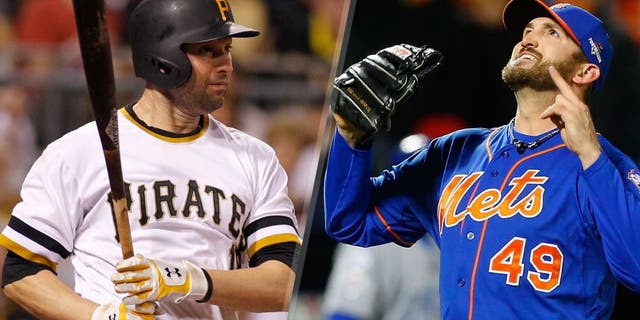 The New York Mets have agreed to acquire second baseman Neil Walker from the Pittsburgh Pirates in exchange for left-hander Jon Niese.
Walker, 30, hit .269/.328/.427 with 32 doubles, 16 homers and 71 RBI in 151 games. He is a career .272/.338/.431 hitter with 93 homers and 418 RBI in seven major-league seasons. The Pirates selected him 11th overall in the 2004 draft.
Niese, 29, was 9-10 with a 4.13 ERA in 33 games (29 starts) this past season. He struck out 113 batters in 176 2/3 innings. Over his eight-season major-league career -- spent entirely with the Mets -- he is 61-61 with a 3.91 ERA and a 7.0 K/9 ratio.