Mets star pitcher links hurricanes to US pulling out of Paris Climate Accord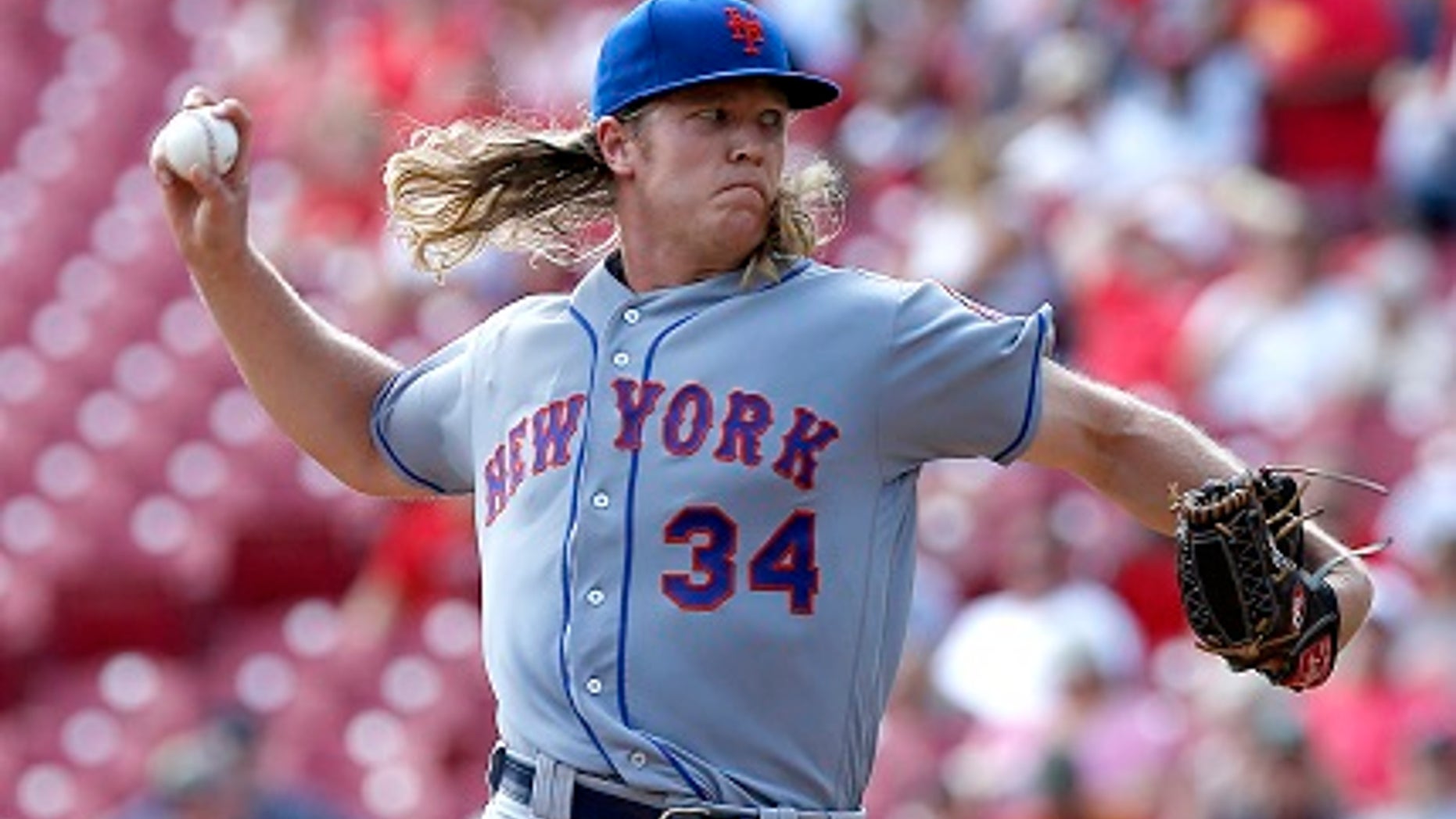 New York Mets star pitcher Noah Syndergaard tossed a curveball to Twitter fans late Monday, suggesting the number of deadly hurricanes that have ravaged the United States in recent weeks is "karma" for the Trump administration's decision to withdraw from the Paris Climate Accord.
Syndergaard, 25, a starting pitcher for the Mets who has been on the disabled list since May, linked the spate of recent hurricanes – Harvey, Irma, Jose and Maria – to President Trump's June pullout from the Paris deal. On Saturday, a European Union official said the U.S. may be open to reviewing the terms of the accord, but National Security Adviser H.R. McMaster quickly shot down the "false report."
"U.S. pulls out of Paris Climate Accord. Then hit by 4 hurricanes in 6 weeks. Global Warming Karma?" Syndergaard wrote, adding the hashtags: "I'm a Texan Republican" and "wake up."
TIM TEBOW STOPS WARMING UP TO SHAKE AUTISTIC FAN'S HAND, FOLLOWS IT UP WITH HOME RUN
Syndergaard, nicknamed 'Thor' for his likeness to the fictional character due to flowing, blonde locks and a chiseled frame, tweeted later: "…..and I know Karma."
To that post, he added the hashtag "take the MRI." That tweet was an apparent dig at himself for refusing an MRI before he was scheduled to pitch on May 1. Syndergaard ended up injuring himself during the game, after which he was placed on the disabled list. He has yet to pitch in another major league game this season.
Social media users quickly responded to the pitcher's climate change claim.
"Stick to baseball because weather obviously isn't your strong point," Rdsknsfan3 wrote.
"You just lost a lifetime Mets fan. Stick to pitching, if you can stay healthy for even one freaking season. Stupidity Karma?" MaximilianoNJ wrote.
BOSTON RED SOX REPORTEDLY HAVE EVIDENCE THAT YANKEES ALSO STEAL SIGNS 
Added LHVPundit: "Stick to what you know (baseball) and leave the science to scientists. Mets fans don't care about where you stand on political issues."
But some were pleased Syndergaard took on the topic.
"I'm with you Noah!" Evelez704 wrote.
Haendelm tweeted: "Right on brother!"