Mets GM Alderson briefly collapses during news conference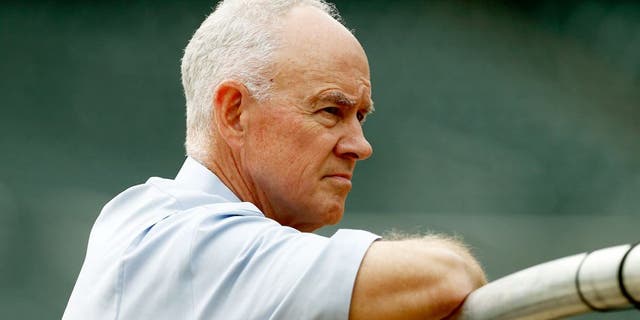 NEW YORK -- Mets general manager Sandy Alderson collapsed briefly while talking with reporters during a news conference to announce a contract extension for manager Terry Collins but was able to walk away.
Alderson was speaking with reporters Wednesday in the Citi Field interview room when he stopped in mid-sentence and he began to fall. People grabbed him before he landed on the riser.
The 67-year-old was down briefly, then was assisted to his feet and into a chair.
"So where were we?" he joked with a smile before he walked away with other team officials.
Alderson did not eat breakfast, felt lightheaded under the lights of the news conference and fainted. The Mets said he was being examined by the team's training staff.