Mets' front office makes plans for October -- so should their fans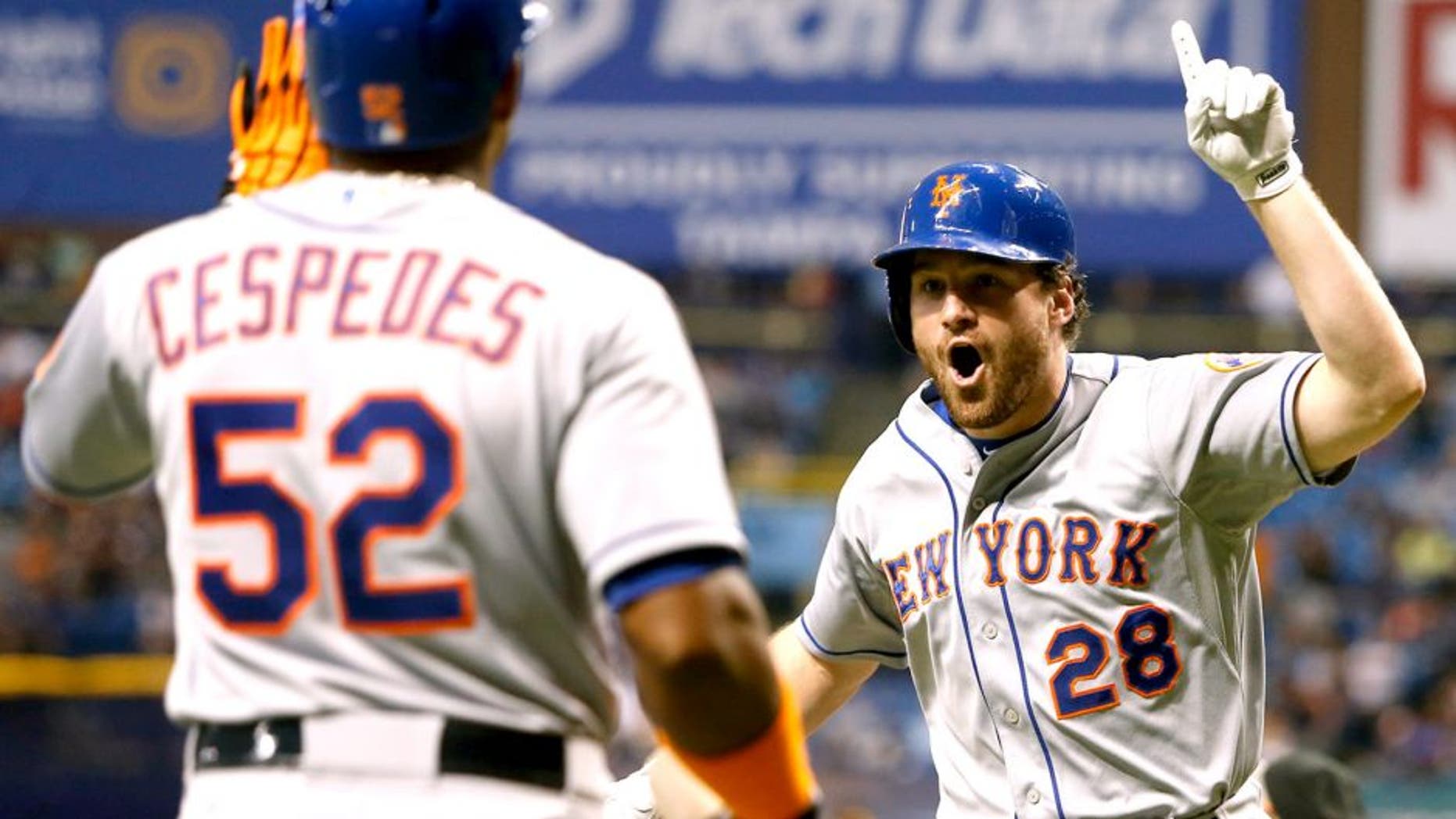 The New York Mets haven't finished above .500 since 2008, haven't reached the postseason since 2006 and would be leading no other division than their own entering Tuesday's play.
Yet, the team sent postseason-ticket information to its season-ticket holders Tuesday morning.
The Mets aren't the first team to release October ticket info, but they are the only team hitting an MLB-worst .236 to do so. Despite its 11-4 run since July 25 and slightly improved offense, there is a fear that the team is overachieving and could be another 4-10 skid (see: June 17 through July 2) away from fading back into obscurity.
Relax. Deep breaths.
Five reasons why the postseason is a safe investment for Mets fans:
1. Improving health. Third baseman David Wright, sidelined since April 15 because of hamstring/back problems, began a rehab assignment Monday. Left fielder Michael Cuddyer, who last played July 21, was activated from the disabled list Monday. Suddenly, a lineup that still ranks 29th in the majors in on-base percentage, slugging percentage and runs per game soon will be at full strength --€" with Yoenis Cespedes now in the outfield. And, oh yeah, left-handed starter Steven Matz is scheduled to make his first rehab start Saturday.
2. The rotation. Sure, the trio of young starters --€" Matt Harvey, Noah Syndergaard, Jacob deGrom --€" has exactly zero pennant-race experience. But that hasn't prevented them from posting a collective 2.59 ERA this season. It's silly to assume that they will cave under the pressure; a more legitimate concern would be each youngster hitting a late-season wall. However, that's why the Mets experimented with a six-man rotation throughout the season. Plus, New York can lean on veterans Jon Niese and Bartolo Colon, who isn't around just for his bat.
3. The schedule. Of the Mets' remaining 50 games, 36 are against teams with losing records. And of the 14 games New York will play against teams with winning records, nine will be at Citi Field, where the team's .684 winning percentage is tied for second-best in the majors. The Mets have six games remaining against the second-place Nationals, so even splitting that six-pack would hurt Washington's chances to make up ground. New York leads the season series 7-6, and that leads us to ...
4. The Nationals. The consensus preseason pick to run away with the division and represent the National League in the World Series has underwhelmed ... again. Washington is 10-14 since the All-Star break, is getting subpar performances from several veteran stars, has battled its own injury problems and has won consecutive games only once since July 18. Unlike the Mets' young starters, the Nationals understand what postseason pressure is and they certainly are feeling it now.
5. Familia has found his form. Mets closer Jeurys Familia can be as filthy as any closer in the majors, as evidenced by his 9.1 strikeouts per nine innings and 0.97 WHIP. In July, he battled through a three-week rough stretch during which he allowed seven earned runs and 12 hits in eight appearances, blowing three save chances in the process. However, he is unscored upon in his past six outings and has struck out six batters with no walks in that span.