Mets fan starts Go Fund Me page to help re-sign slugger Cespedes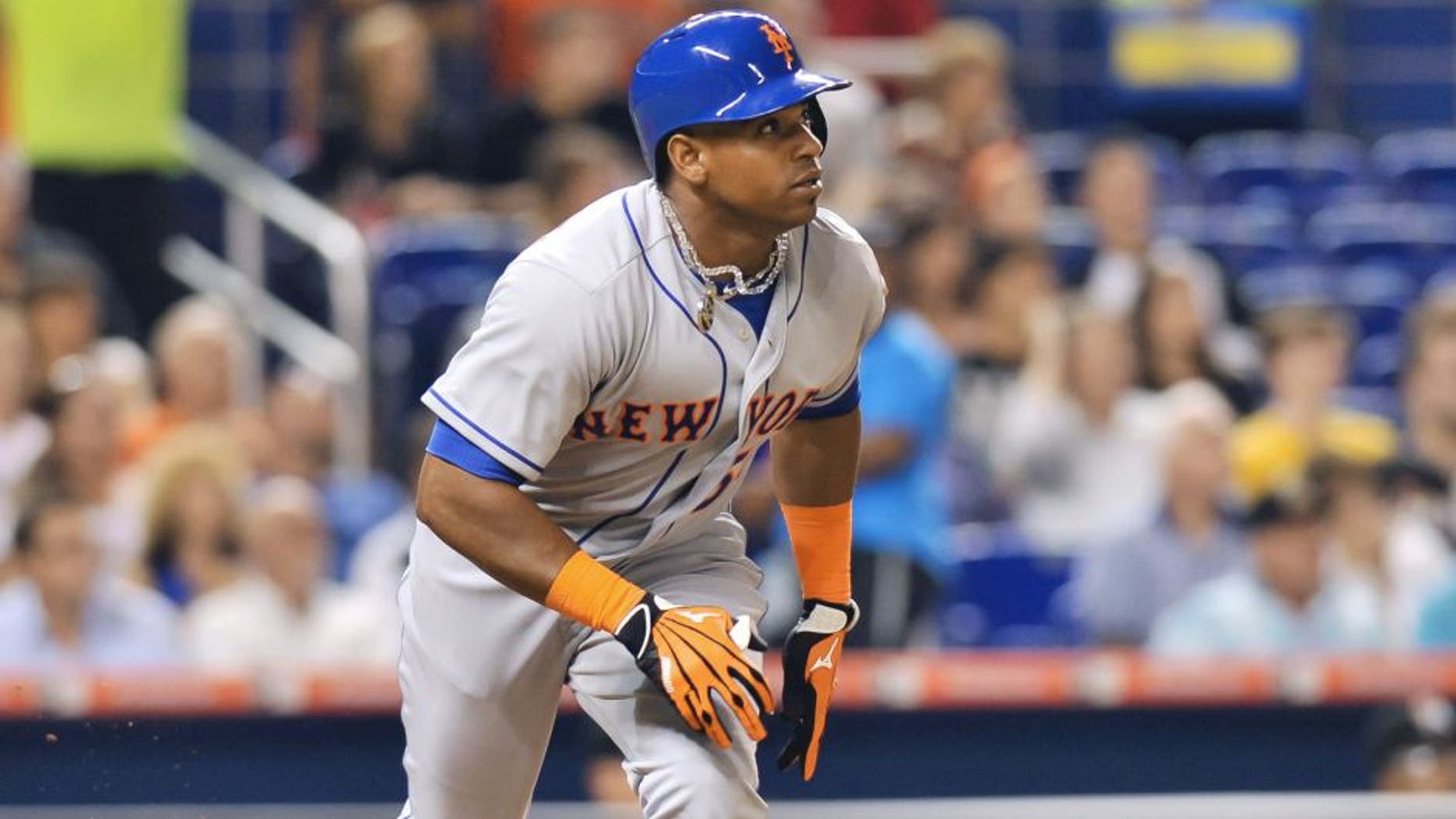 Jerry Seinfeld may have supplied a rallying cry for fans of the New York Mets.
Upon the acquisition of slugger Yoenis Cespedes at Friday's trade deadline, Seinfeld asked via Twitter if it's true that there is now "A Cespedes for the rest of us?"
The line parodied a famous episode on the comedian's show, but Mets followers aren't treating the arrival as Cespedes as a joke.
A movement to re-sign Cespedes is already underway. One fan, Michael Cavallaro, started a Go Fund Me page to help to raise enough money for New York to sign Cespedes to a contract extension.
On his Go Fund me page, Cavallaro explained that the acquisition of Cespedes "has coincided with a sudden burst of production and energy that this ball club/fan base has not seen in nearly a decade."
The Mets improved to 4-0 since the deal for the 29-year-old Cuban, who made his first major impact in Monday's 12-1 drubbing of the Miami Marlins. Cespedes tied a franchise record with three doubles - barely missing a home run twice - as New York moved into sole possession of first place in the National League East.
Cespedes is part of a roster overall that also included the recent additions of infielders Juan Uribe and Kelly Johnson along with reliever Tyler Clippard.
But, Cavallaro views Cespedes as an indispensable piece of the equation and is trying to raise $120 million - "the funds necessary to sign the slugger to a contract extension which otherwise seems unlikely given the state of the team's ownership."