Mets don't plan to shut down Harvey; will let him pitch in October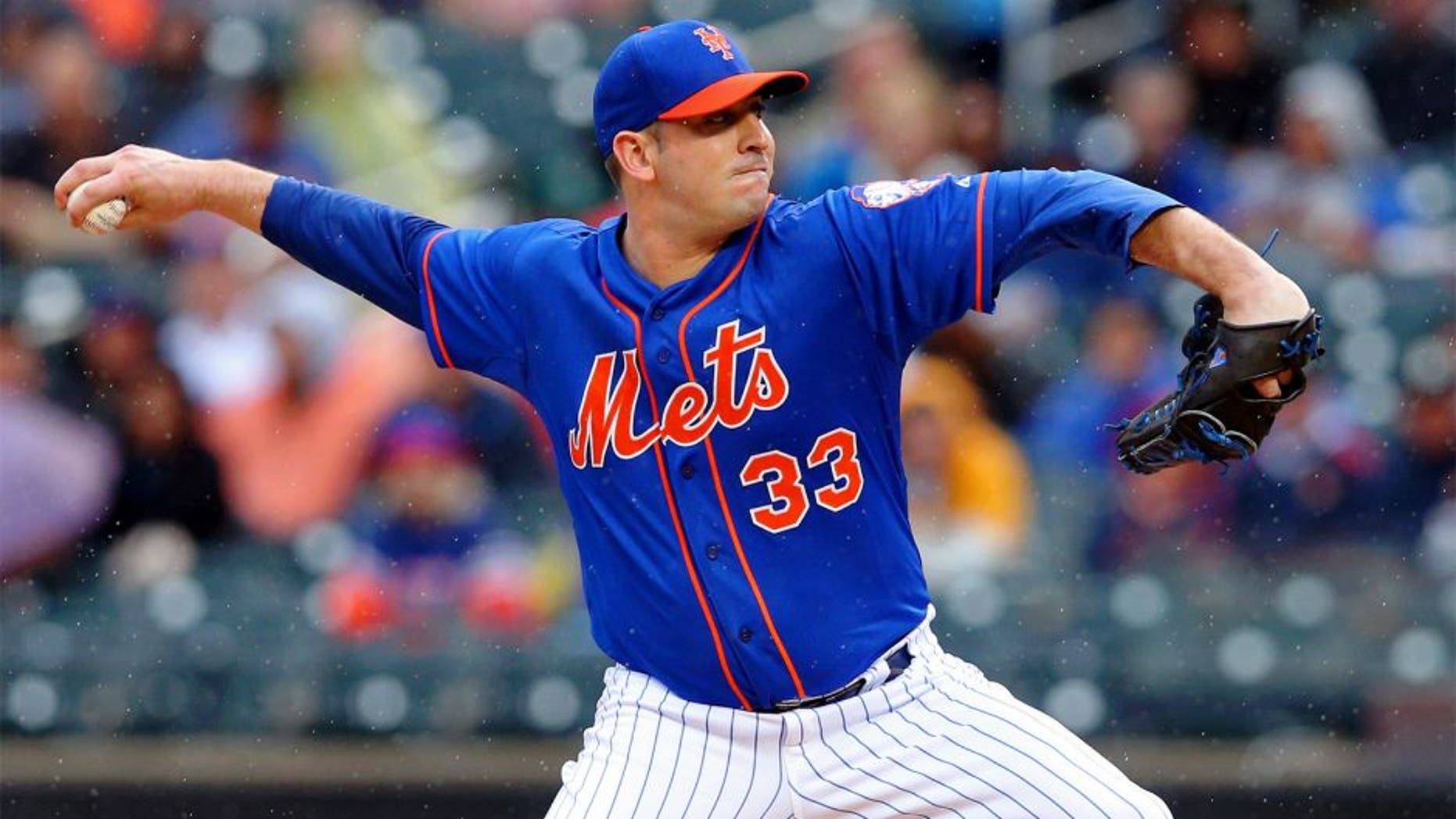 The New York Mets plan for Matt Harvey to keep pitching as long as they keep playing.
Harvey is expected to make four more starts during the regular season and assume a "reasonable workload" during the playoffs, assistant general manager John Ricco said Friday.
Harvey missed last season recovering from Tommy John surgery, and his health came into question after he became dehydrated during his latest start Wednesday. The right-hander is 12-7 with a 2.60 ERA and has thrown 166 1/3 innings for the NL East leaders, and there are no plans to shut him down at any point, Ricco said.
"We're very comfortable we the fact that we've had a plan that has involved the doctors all the way through," Ricco said. "To this point they're still fine with that plan. We all think it's a reasonable way to go."
Harvey underwent blood tests following his bout with dehydration and was cleared to make his next scheduled start Tuesday against Washington. He was en route to Miami on Friday night to join the Mets for their series against the Marlins.
There's no change in plans regarding his pitching schedule, which includes him skipping a start sometime this month, Ricco said. He said there's no ceiling regarding how many innings Harvey will be allowed to throw this year, despite a reported disagreement with agent Scott Boras about the right-hander's workload.
That number might be considerably higher if the Mets go deep into the postseason.
"The plan is a reasonable workload in the playoffs," Ricco said. "I don't think you'll see us pushing the limits there. ...
"All of this is contingent on Matt's health and how he's feeling. There's a chance if we get to a point where he's not feeling up to it that he'll be shut down. That's the case with all our pitchers. With him we're monitoring more closely."