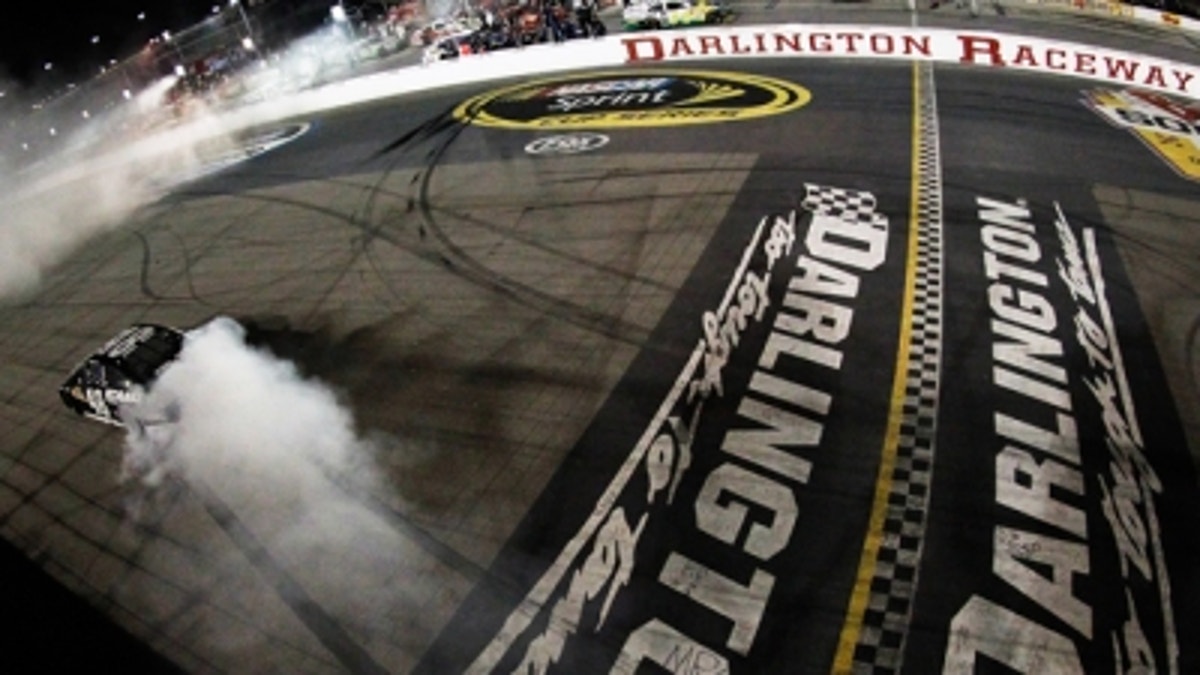 So this weekend our little traveling circus moves to Darlington. I know there were a few teams that tested there for Goodyear a few weeks ago. The temperatures were fairly cool, which has been the trademark throughout the Carolinas this spring.
In talking to the drivers that tested there, each was almost identical in their comments – "I never thought I could ever go around Darlington that fast!" So this Generation 6 car, as it has been at every race track we've been to, is going to be fast. And because of the downforce it generates, we are in for some great racing this weekend.
Now, in reality, the box of drivers who can win Saturday night at Darlington is smaller than it was at Talladega last Sunday. While I say that, don't forget that two years ago Regan Smith upset the NASCAR world by getting his first NASCAR Sprint Cup win at Darlington. So we can't completely rule out a surprise winner.
It's a tough race on a tough track. It is 367 laps, which equates to 500 grueling miles, that test both driver and equipment. So Saturday night under the lights in South Carolina will have about everything we look for in a race. We will see strategy, probably some green flag pit stops, probably some tempers boiling over and, oh by the way, one heck of a race.