McGregor vs. Diaz: UFC 196 Main Card Live Blog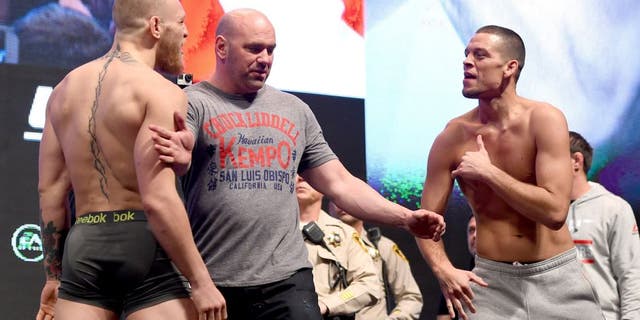 Tonight's UFC 196 main card includes one world title bout, a grudge match between two of the sport's most controversial and exciting figures, and top contenders fighting to climb the ladder. You won't want to miss any of it, and you won't have to, if you stick with us all night long, starting at 10pm ET.
We'll be live-blogging the entire main card, play-by-play. Check back with us, then, for all the action.