McCutchen's mom to sing National Anthem before Pirates-Cubs Wild Card game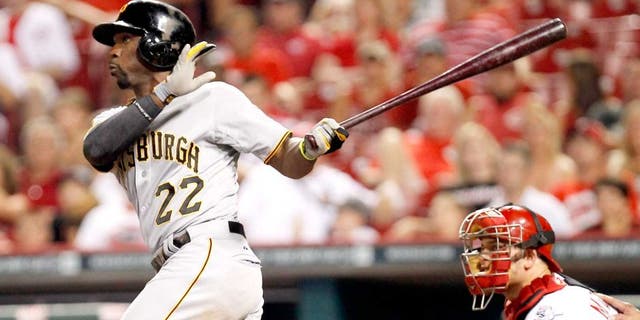 NEWYou can now listen to Fox News articles!
Prior to Wednesday's highly-anticipated Wild Card game between the Chicago Cubs and Pittsburgh Pirates, a special guest will be singing the national anthem: Andrew McCutchen's mother.
According to the Pittsburgh Post-Gazette, Petrina McCutchen will perform the anthem, her second Wild Card appearance, as she sang it back in 2013 as well.
"I'm proud of her, to see her on such a big stage being able to use the gift she's blessed with -- her voice," Andrew said earlier this season via MLB.com. "I've been hearing it all my life. She probably started singing to me when I was in her womb."
"As a kid growing up, [your mom] is always proud of what you do, of what you've been able to become. In those moments, the table is turned -- I can be the person really excited for and proud of her."
For Petrina, though, she's not fazed by the big stage.
"Singing is what I do. I'm not a novice at it," Petrina said via MLB.com in 2013. "I enjoy it."
Here's Petrina singing the national anthem before the 2013 Wild Card game: