Matthew McConaughey signs autographs at Indians game with sweet 'alright' hat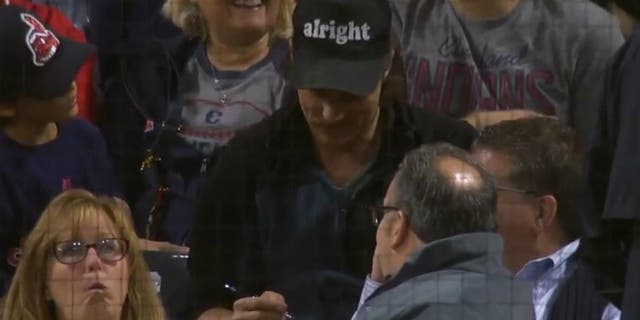 Indians fans hoping for a Francisco Lindor or Jason Kipnis autograph on Monday night got an unexpected opportunity for a bonus signature. Matthew McConaughey was among those taking in Clevelands 8-7 win over the Rays.
And much to the delight of Wooderson fans everywhere, he was rocking an alright hat:
The FOX Sports Ohio announcers (see the video above) mentioned that McConaughey was in town to film a few scenes from an upcoming movie. Maybe, just maybe, its a top-secret production of Dazed and Confused 2.