Matt Harvey apologizes to Mets, explains why he didnt show up Saturday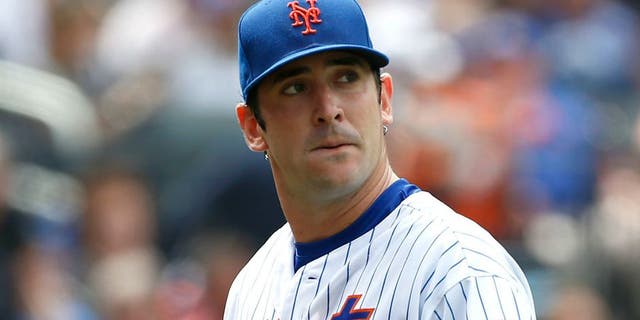 Right-hander Matt Harvey returned to the New York Mets on Tuesday after serving his team-imposed three-game suspension for not reporting to the ballpark for Saturdays game against the Marlins an absence he initially blamed on a migraine, according to FOX Sports Ken Rosenthal.
On Tuesday, the 28-year-old right-hander apologized to his teammates and coaches before meeting with the media for the first time since the incident.
Harvey said he is extremely embarrassed by my actions and admitted he was out past curfew Friday night, played golf Saturday morning and put myself in a bad place to be ready for showing up for a ballgame. His full statement:
Since Harveys ill-fated no-show, there has been a report that he partied until 4 a.m. on Friday night/Saturday morning, as well as a report that the Mets sent security officials to check on him at his home at 10 p.m. on Saturday.
In six starts this season, Harvey is 2-2 with a 5.14 ERA, 1.29 WHIP and 20 strikeouts in 35 innings. He is expected to start Friday at Milwaukee.