Matt Barnes wants the world to know he had a terrible 2015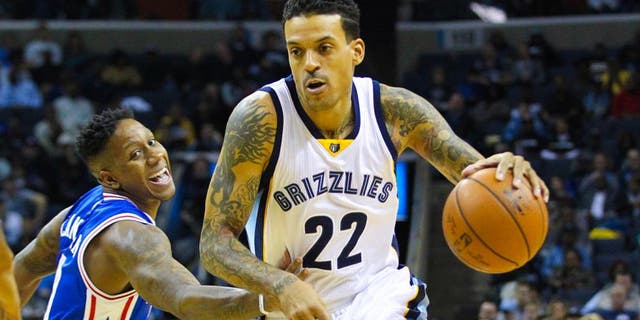 NEWYou can now listen to Fox News articles!
Matt Barnes didn't have the best 2015.
In the past year, the Memphis Grizzlies player split with his wife, got publicly embarrassed by Rihanna and traded from a team where he enjoyed playing. There was also that incident with Derek Fisher upon discovering the Knicks coach's relationship with his now-ex.
So Barnes said goodbye to the past 365 as one would do during this social media age: By airing his grievances in a lengthy Instagram post. Yes, it's long, the caption may be worth reading on this one. (Warning: strong language and profanity ahead.):
We'll leave it to you to dissect the messages -- and there's certainly a lot to dissect.
Here's hoping 2016 is happier and healthier ... for everyone.