Masahiro Tanaka, Yankees team up to no-hit Tigers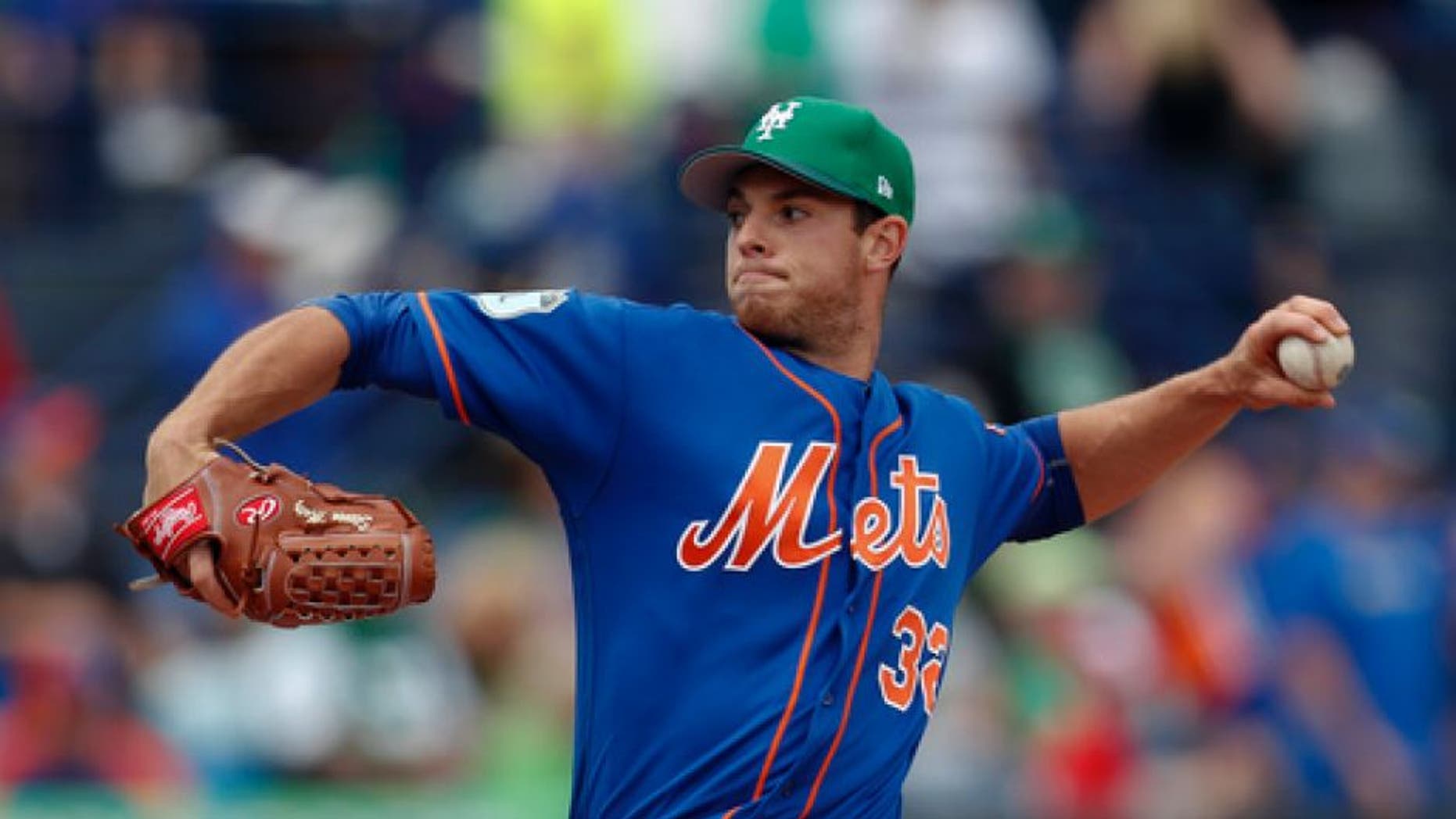 No runs once again off Masahiro Tanaka. No hits off him or the New York Yankees' bullpen, either.
Tanaka and two relievers combined on a spring training no-hitter against the Detroit Tigers in a 3-0 win Friday in Lakeland, Florida.
New York manager Joe Girardi didn't keep the lineup card as a souvenir, but still appreciated the effort.
''I'm happy for our guys,'' Girardi said. ''It's fun. Obviously, it means more if it's the regular season, but still it's a no-hitter.''
Tanaka, scheduled to start on opening day, struck out six and walked two in 4 1-3 innings. The Japanese ace has thrown 13 1/3 scoreless innings in exhibition play.
''I felt that I wasn't at my best, but considering that I still was able to put up some zeroes, so that part satisfied me,'' Tanaka said through a translator. ''The slider and the cut fastball, the location of it, I felt like I was all over the place. The command of those can be better.''
After Chasen Shreve got the final two outs in the fifth, Jordan Montgomery finished up with four perfect innings. Montgomery has emerged as candidate for a bullpen spot and could get into the mix for open fifth starter spot.
Tigers manager Brad Ausmus said ''there was pride involved'' in trying to avoid being no-hit, even in an exhibition game.
''You don't want to get no-hit, whether it's spring training or regular season, Wiffle ball in the backyard,'' Ausmus said. ''It was on the radar.''
J.D. Martinez, Nick Castellanos and Justin Upton were among the Detroit regulars who started. Ausmus noted that players who worked out early and left the ballpark before the game ended ''might not even know at this point'' what had taken place.
Tigers starter Michael Fulmer gave up three runs in his 3 1/3 innings. Three of the four hits he allowed were doubles.
Around the Grapefruit and Cactus Leagues:
ASTROS (ss) 5, BRAVES 4
Houston starter Dallas Keuchel threw four scoreless innings, scattering three hits. He has yet to give up an earned run this spring. Derek Fisher doubled and drove in three runs.
Atlanta's Matt Wisler pitched one-hit ball for four scoreless innings. Luke Jackson gave up five hits and four earned runs without recording an out in the ninth.
ORIOLES 8, PIRATES 6
Gabriel Ynoa went 2 2/3 innings in the start for Baltimore, allowing two earned runs and five hits. Trey Mancini hit his second home run of the spring and Alex Castellanos tripled.
Drew Hutchison worked 3 1/3 innings for Pittsburgh, giving up six runs and seven hits.
ASTROS (ss) 6, RED SOX 2
Houston's Brad Peacock gave up four hits and a run in a three-inning start. Evan Gattis doubled and singled for the Astros.
Eduardo Rodriguez struck out six over four innings, allowing just two hits and walking three. Joe Kelly took the loss in relief, giving up two runs and two hits.
TWINS 4, RAYS 2
Phil Hughes, healthy after two injury-plagued seasons, threw five shutout innings, giving up two hits while fanning four. Jorge Polanco and Brian Dozier both homered.
Erasmo Ramirez gave up two earned runs on one hit in his two-inning start for the Rays. Mallex Smith stole two bases and was thrown out trying to steal a third.
BLUE JAYS 7, PHILLIES 5
Toronto starter Marco Estrada went 3 2/3 innings, giving up a three-run homer to Howie Kendrick. Outfield prospect Darrell Ceciliani homered, tripled and drove in five runs for the Blue Jays.
Aaron Nola went 4 2/3 innings for Philadelphia, allowing four runs on four hits, walking four and striking out four. Aaron Altherr homered.
NATIONALS 5, MARLINS 5, 9 INNINGS
Washington pitching prospect Erick Fedde didn't make it out of the second inning, giving up five runs on four hits and three walks in 1 2/3 innings.
Miami's Scott Copeland gave up a hit in his three-inning start. Marcell Ozuna hit his third homer of the spring.
METS 16, CARDINALS 2
Mets starter Steven Matz went 3 2/3 innings, allowing two hits and an earned run while walking three and striking out three. Wilmer Flores homered, doubled and drove in six runs. Curtis Granderson and Lucas Duda both doubled.
Adam Wainwright was tagged for 10 runs on seven hits and four walks in 1 2/3 innings.