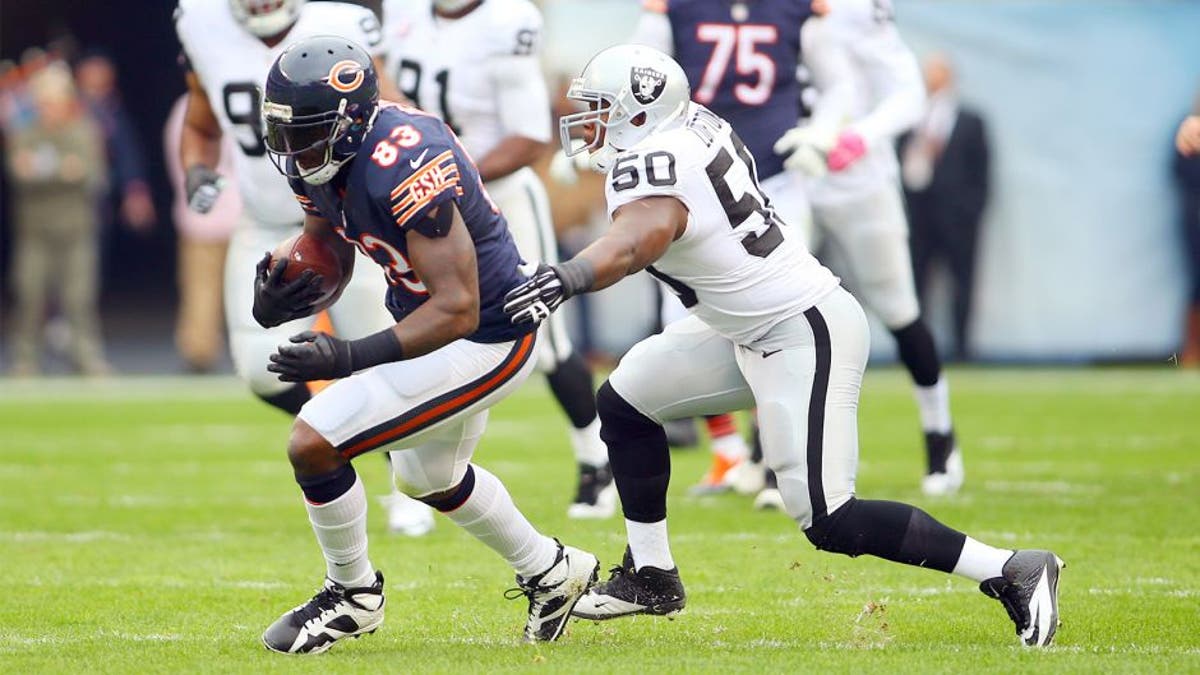 Bears TE Martellus Bennett will soon share a space in team history with Mike Ditka. Jerry Lai USA TODAY Sports
Tight end Martellus Bennett has been very productive since signing with the Chicago Bears in 2013. Over the last two-and-a-half seasons with the team, he has 192 catches for 1,999 yards and 13 touchdowns.
Bennett needs just one more yard to become the third tight end in franchise history to eclipse 2,000 receiving yards with the Bears, according to Zach Zaidman of the team's radio network. He will join Mike Ditka and Emery Moorehead.
Ditka left the Bears (as a player) almost half a century ago, yet the Hall of Fame tight end still ranks fourth on the team's all-time receiving leader board with 4,503 yards. Moorehead, who played for the Bears from 1982-1988, ranks 22nd with 2,730 receiving yards as a Bear.
Bennett ranks way down on the leader board at 35th. Two current non-tight ends -- running back Matt Forte and wide receiver Alshon Jeffery -- are ahead of him on this list. Forte is sixth with 3,946 receiving yards and Jeffery is 12th with 3,262.
MORE NEWS: Want stories delivered to you? Sign up for our NFL newsletters.