Marshawn Lynch trolls Pete Carroll while ripping Russell Westbrook's ASG snub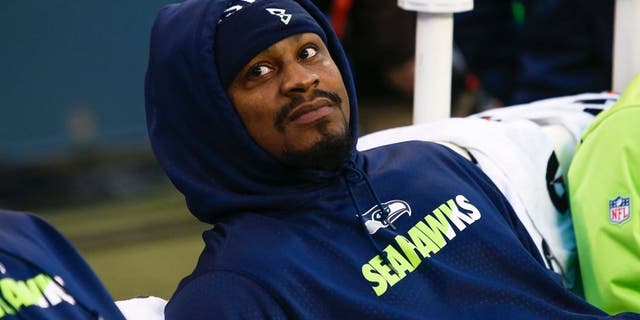 It's been nearly two years since Pete Carroll opted to throw on the 1-yard with the Super Bowl hanging in the balance, but Marshawn Lynch apparently hasn't let it go.
The former Seattle Seahawks running back, who ran for 102 yards and a touchdown in Seattle's heartbreaking 28-24 loss to the New England Patriots in Super Bowl XLIX, took another shot at Carroll's decision Thursday on Twitter.
Lynch wasn't happy that Russell Westbrook wasn't voted an NBA All-Star Game starter and decided to bring up some painful memories for Seahawks fans.
For those who don't know, Russell Wilson was picked off by Malcolm Butler with 20 seconds left in the fourth quarter, sealing the Patriots' fourth Super Bowl win.