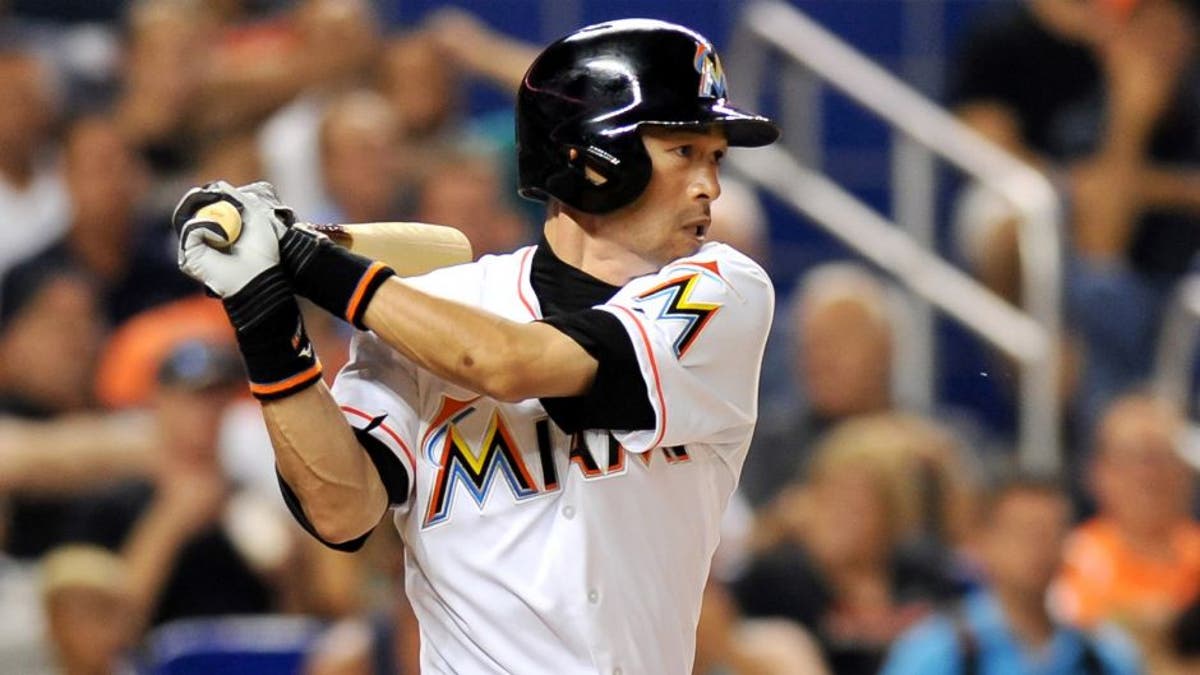 MIAMI -- Miami Marlins outfielder Ichiro Suzuki moved 100 hits away from 3,000 on Wednesday night.
Suzuki's RBI double down the left-field line in the second inning off Washington Nationals right-hander Doug Fister put him closer to the milestone. It also gave the Marlins a 1-0 lead. The 41-year-old future Hall of Famer connected on an 86 mph fastball.
It helped him become the 38th player to reach 2,900 major-league hits. He is also 38th on the all-time hits list, 27 away from Al Simmons. In nine seasons playing professionally in Japan, he compiled 1,278, giving him 4,178 total between the two leagues.
Over 15 big-league seasons entering Wednesday, Suzuki has a .315 average, 336 doubles, 88 triples, 113 home runs and 731 RBI as a member of the Seattle Mariners, New York Yankees and Marlins.
You can follow Christina De Nicola on Twitter @CDeNicola13 or email her at cdenicola13@gmail.com.