Marlins RHP Edinson Volquez pitches no-hitter against the Diamondbacks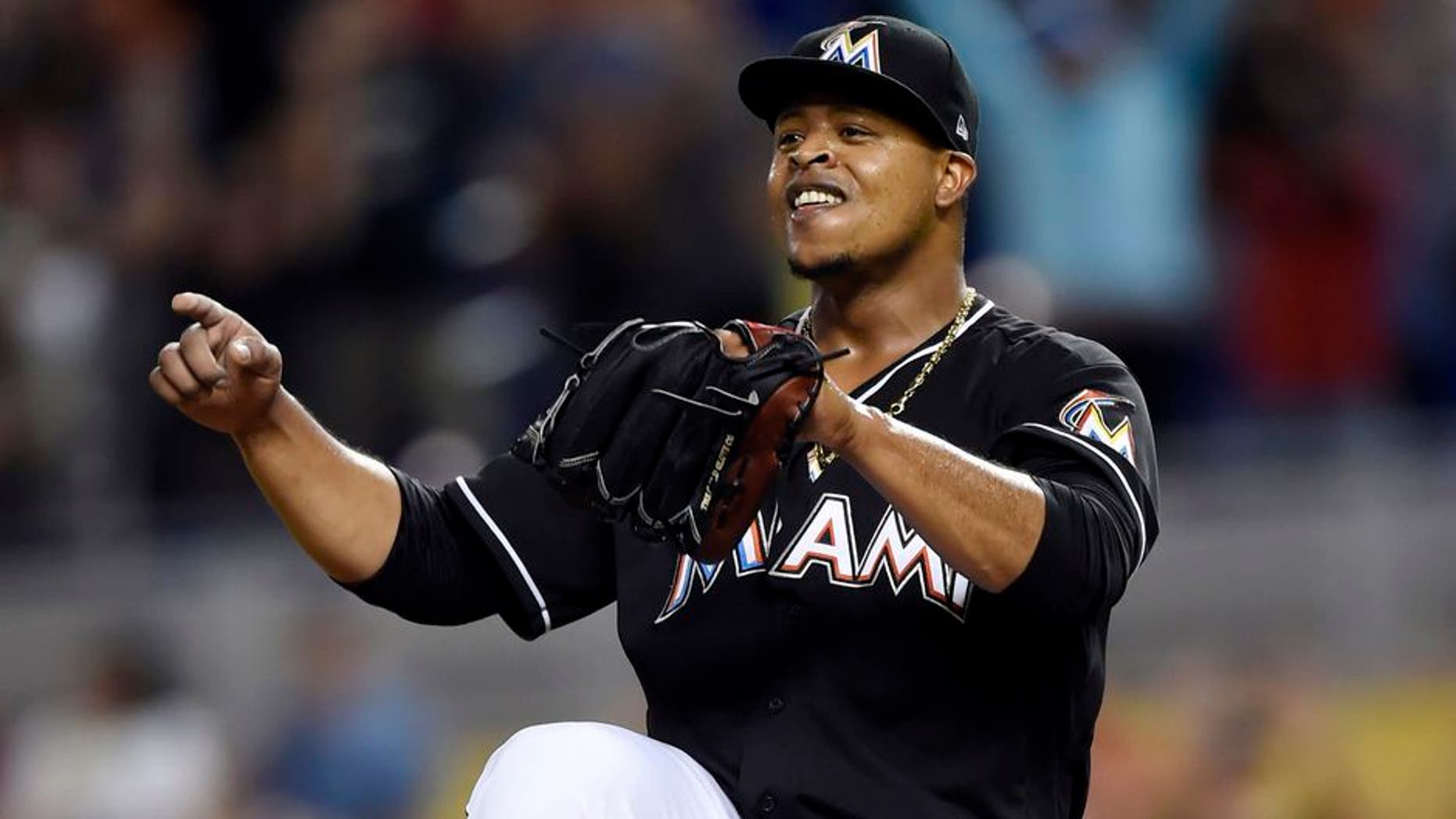 Marlins right-handerEdinson Volquez pitched the first no-hitter of the yearagainst the Arizona Diamondbacks Saturday at Marlins Park.
The 33-year-old Volquez struckout all three of the D-backs' batters in the ninth inning for 10 strikeouts total. The Marlins won 3-0, and the home crowd roared.
Volquezcame into Saturday's game with a 1-7 record and 4.44 ERA.
The day started out shaky, as Volquez turnedhis right ankle while colliding with Arizona's Rey Fuentes while covering firstbasejust three pitches into the game. After taking some time to recover and still limping on the ankle, Volquez decided to stay in the game.
Volquez is the sixth Marlins pitcher in the team's history to throw a no-hitter. The last Miami player to do so was Henderson Alvarez on Sept. 29, 2013. The last time the Diamondbacks were no-hit was also by the Marlins Anibal Sanchez on Sept. 6, 2006.
Both Volquez and Alvarez were able to achieve their no-nos with a fair amountof efficiency:
Just before the game, Volquez posted this Instagram tribute to former teammate Yordano Ventura on what would have been his 26thbirthday:
The Associated Press contributed to this report.