Marlins pitcher David Phelps wins arbitration case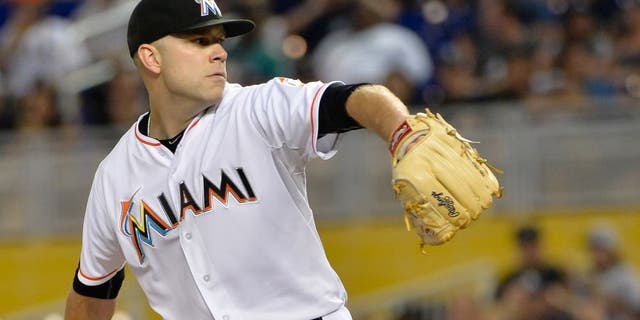 ST. PETERSBURG, Fla. (AP) -- Pitcher David Phelps won his arbitration case against the Miami Marlins and will have a $4.6 million salary this season.
Arbitrators Steven Wolf, Robert Herzog and Andrew Strongin made the decision Thursday, a day after hearing arguments. The team had offered $4.325 million.
A 30-year-old right-hander, Phelps was 7-6 with a career-best 2.28 ERA in five starts and 59 relief appearances for the Marlins last season, striking out 114 in 68 2/3 innings while walking 38. He earned $2.5 million.
Teams and players have split six decisions this year. Oakland outfielder Khris Davis ($5 million) and Mets infielder Wilmer Flores ($2.2 million) also won, and Arizona pitcher Shelby Miller ($4.7 million), Boston pitcher Fernando Abad ($2 million) and Baltimore catcher Caleb Joseph ($700,000) lost.