Mark Sanchez keeps West Coast camp tradition alive with Broncos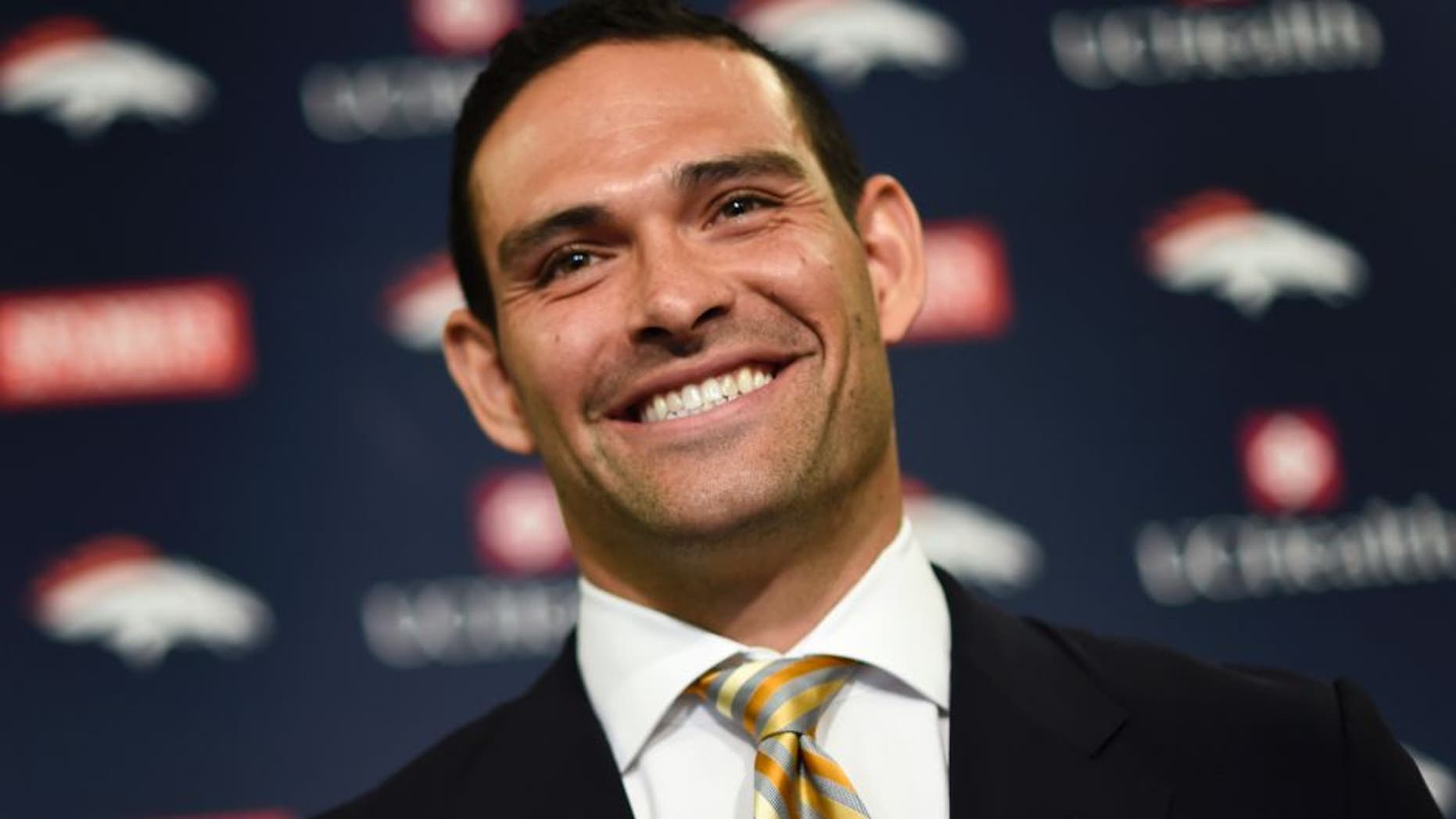 Mark Sanchez might not be the Denver Broncos startting quarterback this season, but he's sure acting like he will be.
Just like he did with the New York Jets and then the Philadelphia Eagles, Sanchez is inviting his new Broncos teammates to join him at his annual passing camp this week in Orange County, California.
The team's receivers, tight ends, running backs and even the other quarterback on the roster were all invited.
Those that showed up noted the veteran leadership move by Sanchez.
"It shows he wants to come in and get to know us before OTAs start. I think it's really good. It's going to help us get off to a good start," Broncos receiver Bennie Fowler told Colorado's 9 News.
The camp runs Monday through Wednesday. There will be whiteboard lessons, route running and passing drills. What there won't be is any official involvement by the Broncos.
"It'll be nice to get some work in. Mark set this whole thing up. He's a good dude from everything I've been hearing," quarterback Trevor Siemian said.
Siemian figures to be Sanchez's competition at quarterback, unless the team is able to work out a deal for San Francisco 49ers QB Colin Kaepernick or someone else. The Broncos are also likely to draft a QB later this month.
Siemian was with the Broncos last season as a seventh-round draft pick, but never took a snap during his rookie season.
"From a distance I figured we'll probably add somebody. And we'll probably draft somebody. I'll be ready to have four guys when we go to training camp,'' Siemian said.
So while the Broncos continue looking to address the quarterback position this offseason, the guys who are already up for the job seem to be addressing it pretty well themselves.