Mark Martin calls Hall of Fame induction the 'crown jewel' of career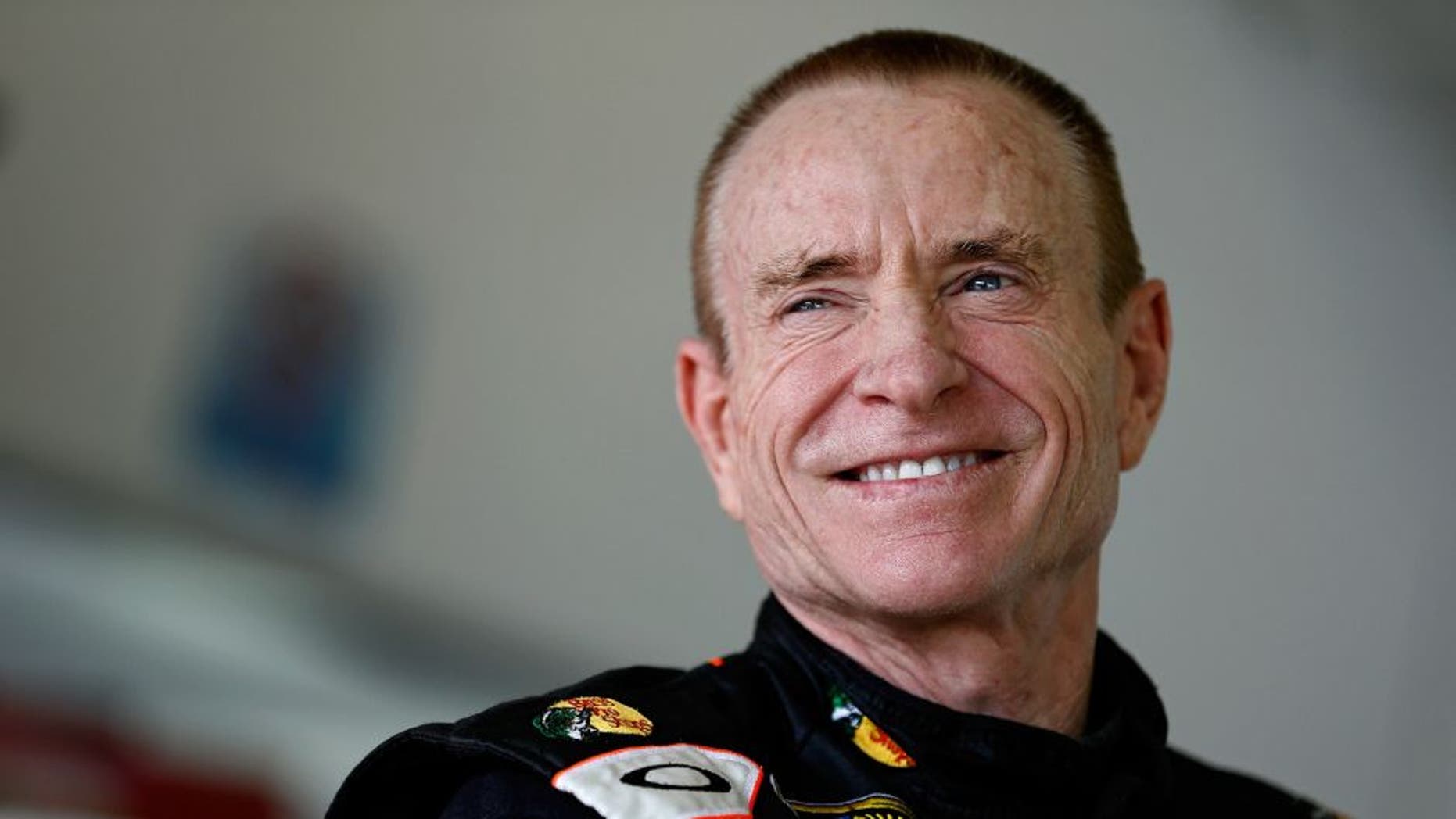 Mark Martin spent Wednesday cruising behind the wheel of his motorhome, listening to his favorite rapper Gucci Mane as he headed to Indianapolis Motor Speedway.
Then, shortly after 5 p.m. ET, his phone blew up.
And with good reason: Martin, the Batesville, Arkansas native who won 96 NASCAR National Series races, had just been elected to the NASCAR Hall of Fame Class of 2017.
On top of that, on Friday, Charlotte Motor Speedway announced that Martin would be the pace driver for the Coca-Cola 600 (FOX, 5:30 p.m. ET).
As weeks go, they don't get much bigger.
"When the speedway called to ask me if I'd do it, my first reaction was 'Hell, yeah!'" Martin said. "Originally I'd planned to be at Indy, but now I get to do the 'double' in a way, and I can say I'll be driving at Charlotte. Charlotte Motor Speedway was always my favorite racetrack.
"I was fortunate enough to have a lot of success there, including winning a Coke 600," said Martin, who also won the Sprint All-Star Race twice. "Bruton and Marcus (Smith) always put on a fabulous show, and this will be cool to lead the field to green in front of thousands of fans that I enjoyed racing for all those years."
While driving the pace car will be fun, entrance into the NASCAR Hall of Fame will be a game changer for Martin.
"It is the crown jewel -- by far, the crown jewel -- of my career," said Martin, who finished second in the NASCAR Premier Series points five times. "And I'm so grateful for the people who helped me get there. … I'm humbled to no end."
Martin will be a great fit in the NASCAR Hall of Fame. Throughout his career, Martin has demonstrated a ferocious work ethic and a genuine love for the sport he competed in at such a high level.
Always eager to give credit elsewhere, Martin said of his election, "If I would have been on the voting panel, I would have probably voted another way. There are so many people on that list that are so important to the sport. I look forward to seeing them get in."
As always, Martin was gracious when he found out he was elected.
"Look, I don't have a Daytona 500 trophy. I don't have a championship trophy," he said. "I've said many times that when people would complain about my not having one of those, I would ask the question, 'How would my life be different if I had one?'
"And I truly believe my life would not be very different," Martin said "But my life will be different from now on, because I'm in that Hall. Because that is my crown jewel. That speaks not of one year worth of success or not one great achievement, but a body of work. And that's what I'm proud of."