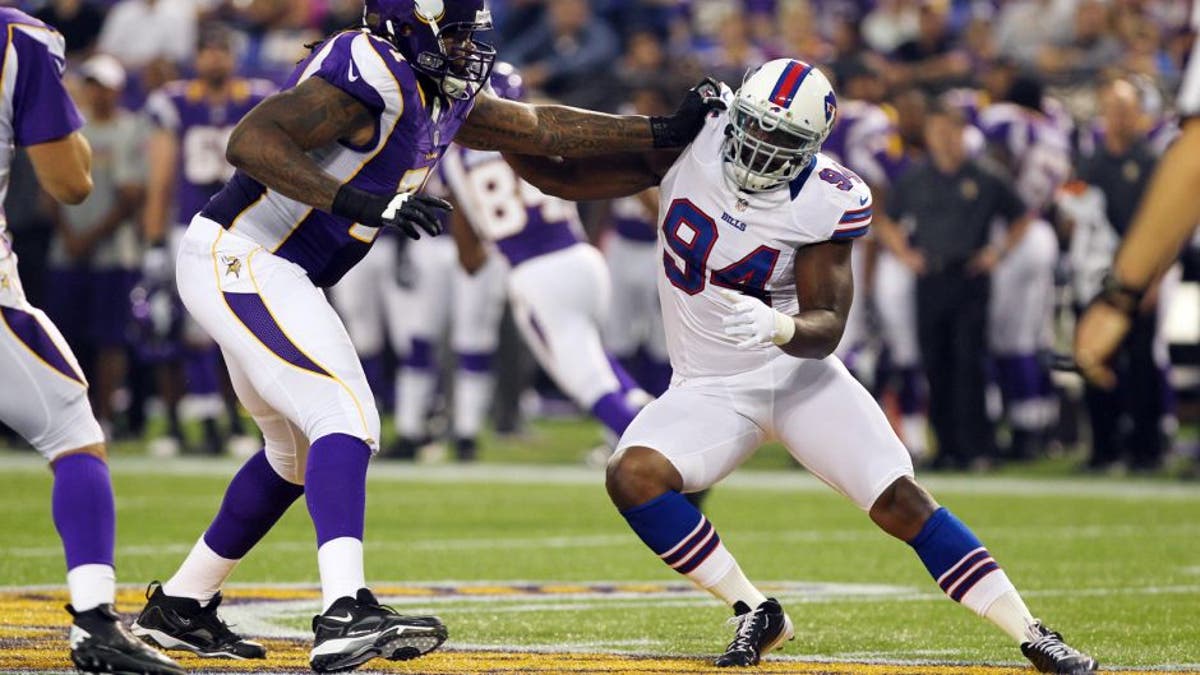 Just one day after placing him on the non-football injury list, the Buffalo Bills activated defensive end Mario Williams and cleared him to practice. Training camp opened for the Bills on Friday, and Williams will reportedly be on the field with the team for the first day of practice.
Williams was added to the injury list along with cornerback Leodis McKelvin and kicker Dan Carpenter on Thursday. McKelvin and Carpenter have yet to be cleared to practice, as both remain on the NFI list on Friday.
Williams being placed on the injury list was never much of a concern, but it's good to see him back on the field in such short order.
(h/t Twitter)