Marcus Mariota vs. Jameis Winston four-round scorecard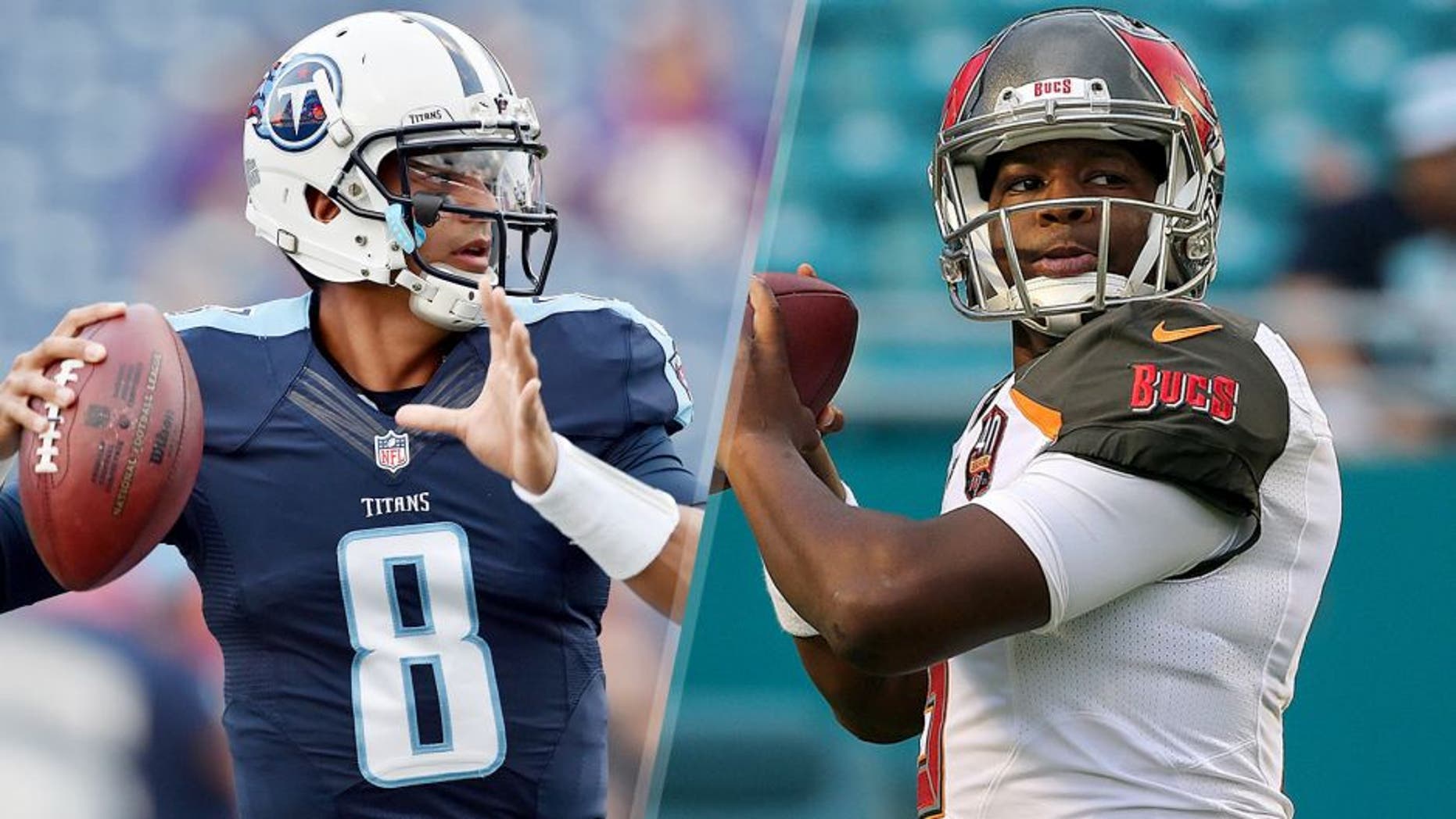 It's the No. 1 pick against the No. 2 pick as Jameis Winston and the Tampa Bay Buccaneers take on Marcus Mariota and the Tennessee Titans. The question is, which quarterback will get the edge after the first regular season game they play?

We'll break it down in a boxing format, where each round (or quarter) will be graded for the two players. Let's mix it up.

Round one: Mariota over Winston 10-8
Score: Titans- 21 Buccaneers- 0
Mariota: 6-of-9 passing for 130 yards, two touchdowns, zero interceptions
Winston: 3-of-6 passing for 29 yards, zero touchdowns, one interception
Marcus Mariota immediately started the 2015 season off with a bang, throwing a 52-yard touchdown pass to wide receiver Kendall Wright. That alone gave him the early edge in this competition, but things got worse for Winston's case as soon as the Buccaneers got the ball.
Winston's very first NFL pass went worse than you could possibly imagine, as it was an awful pick-six.
While both Winston and Mariota have had some questionable throws, the numbers don't lie. Mariota gets a big edge in the opening round after leading his team to a big lead and posting impressive numbers.
The Buccaneers are driving currently, though, as Winston is looking to get his team on the board and back in this one.