Manziel says sore elbow improving, no need for surgery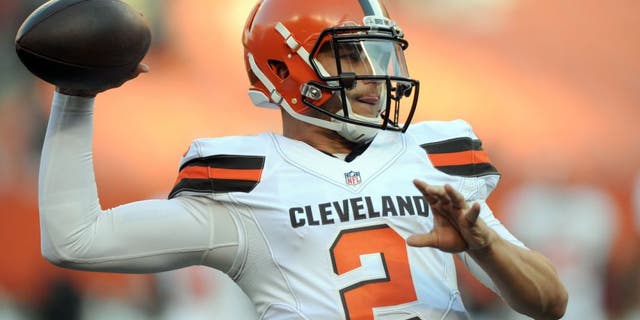 NEWYou can now listen to Fox News articles!
BEREA, Ohio -- Browns quarterback Johnny Manziel says he's had to manage elbow soreness since his freshman year in college, and that he does not need surgery.
Manziel hasn't thrown a pass since Aug. 23, when his elbow flared up during practice. He was shut down from playing in Cleveland's final two exhibition games and he and the Browns believe rest should take care of the soreness.
Manziel said surgery is not an option and the Browns reached out famed orthopedist Dr. James Andrews for a second opinion.
The 22-year-old says he should be able to resume throwing next week. Manziel is confident the problem will not "creep back" during the regular season.
Manziel said the soreness will never "go away completely" but that it's ordinary for any quarterback.