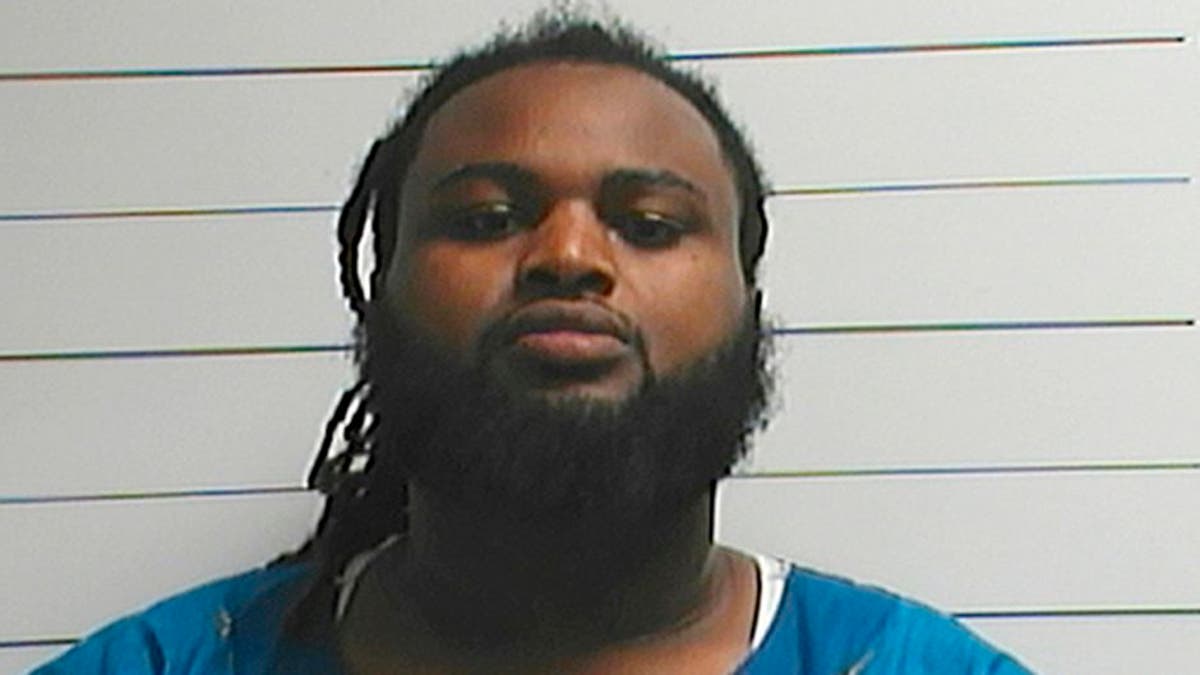 NEW ORLEANS The man who killed retired New Orleans Saints star Will Smith and wounded his wife after colliding in traffic last year was sentenced Thursday to 25 years in prison for manslaughter, far less than the maximum prosecutors had called for.
Cardell Hayes faced up to 60 years if given consecutive maximum terms for manslaughter and attempted manslaughter. Instead, Judge Camille Buras gave him 15 years for shooting Racquel Smith in the legs, to be served at the same time.
Hayes, 29, will get a year of credit for the time he's already served since shooting one of the city's sports heroes in April 2016. State law requires him to serve 85 percent of the sentence before becoming eligible for good-behavior release, meaning he could be freed in roughly 20 years.
Smith's widow and her family left court without saying anything. Christopher Bowman, a spokesman for the prosecutor's office, would say only that "the district attorney and the Smith family are disappointed with the sentence."
The beefy ex-semi-pro football lineman, who lumbered to the stand with his arms and legs shackled, broke down in tears Thursday as he talked of his 6-year-old son, and when he tried to describe the physical and mental toll his case has had on his mother. At one point, he was allowed to leave the courtroom to regain his composure.
He looked at Racquel Smith and told her he wishes the night had never happened. He insisted that he was afraid for his life as Smith fired a gun at him, despite trial evidence to the contrary.
Later, under tough questioning by a prosecutor, he referred to the Smiths, saying, "I apologize for their loss."
Hayes' mother, Dawn Mumphrey, later took the stand. Wailing and shaking, she pleaded for mercy from the judge and begged for the Smiths to forgive her son.
"That's my baby," she cried. "Lock me up and give me my son back."
Assistant New Orleans District Attorney Laura Rodrigue dismissed the tears as a "desperate attempt" to gain sympathy, and hammered at Hayes' claim of self-defense. She referenced a 2016 recording of a prison phone conversation, played at trial, in which Hayes called Racquel Smith "a phony" and Mumphrey also disparaged her.
"Cardell Hayes took the stand and flat-out lied. That's the most offensive part of this entire process," Rodrigue added. "To reward a person for taking the stand and lying is egregious."
Smith was cast during the trial as a beloved community leader and a football hero, part of the Saints team that lifted the city's spirits after Hurricane Katrina and later won a Super Bowl. Saints coach Sean Payton testified Wednesday that had Smith survived, he would have hired him as an assistant.
The defense noted that Hayes owned a business towing cars and lacked any prior record of serious crimes.
The night of the shooting, Smith was driving with his wife and another couple. They were among a group of friends in several cars. Surveillance video showed his Mercedes possibly bumping Hayes' Hummer, then driving off.
Hayes followed them, and slammed into Smith's SUV. Both hulky former athletes then got out and argued in the street.
Hayes said he repeatedly shot Smith in fear for his life, but no other witness or evidence supported his belief that Smith fired a weapon. Smith's gun was found in his car, loaded but unused.
Smith was hit eight times seven in the back and once in the side. His wife was hit in the legs.
A pathologist determined Smith was legally drunk, after spending time at the city's annual French Quarter Festival, a bar and two restaurants.
Hayes' defense said after the trial that Smith's popularity led to a rush to judgment by police and prosecutors. Prosecutors countered that the defense was trying to smear Smith. The judge ultimately rejected a defense motion for a retrial.