Lynch decided on comeback after Raiders decision to move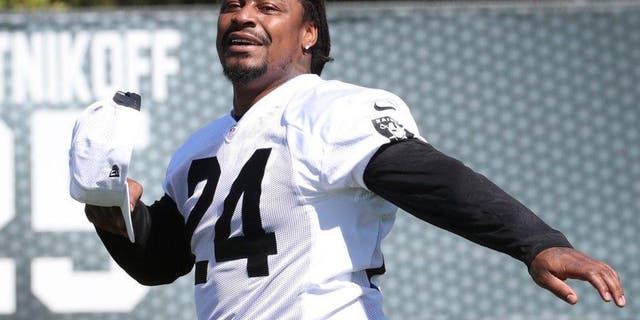 NEWYou can now listen to Fox News articles!
ALAMEDA, Calif. (AP) -- Marshawn Lynch says he made the decision to come out of retirement as soon as his hometown Raiders announced they were leaving Oakland.
Lynch talked publicly Tuesday for the first time since being acquired by the Raiders in a deal from Seattle in late April. Lynch says it was always a dream to play in Oakland and it became even more important when the Raiders were approved to move to Las Vegas in 2020.
Lynch says he wants to give kids in Oakland a chance to cheer for someone who grew up in their neighborhoods as he plays for their local team.
Lynch retired after the 2015 season with Seattle. The Seahawks traded his rights to the Raiders on April 26.