Lucas Duda broke a sign at Dodger Stadium during BP before NLDS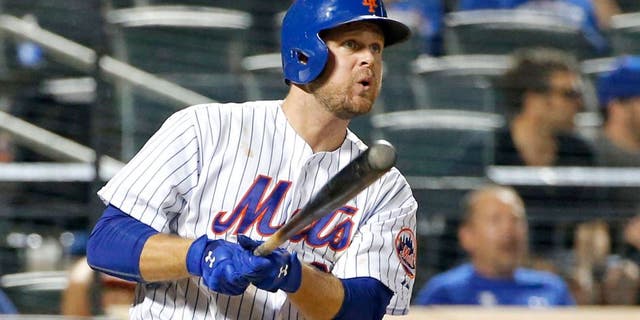 Note to all power hitters: With great power comes great responsibility.
Apparently, Lucas Duda didn't get the memo.
The New York Mets slugger has been taking some impressive (and destructive) batting practice at Dodger Stadium ahead of his team's NLDS matchup against the Los Angeles Dodgers.
First, from Thursday:
Out of the stadium? That's pretty good.
Breaking signs? Now we're talking.
Prior to the NLDS opener, Duda launched a ball off this sign in right field, knocking off an 'R' in the middle of it.
Hopefully he's able to save some of that power for, you know, the actual games. He will have his work cut out for him in Games 1 and 2 as he faces Clayton Kershaw and Zack Greinke.
MORE MLB: Want stories delivered to you? Sign up for our MLB newsletters.