LSU to start sophomore Brandon Harris at QB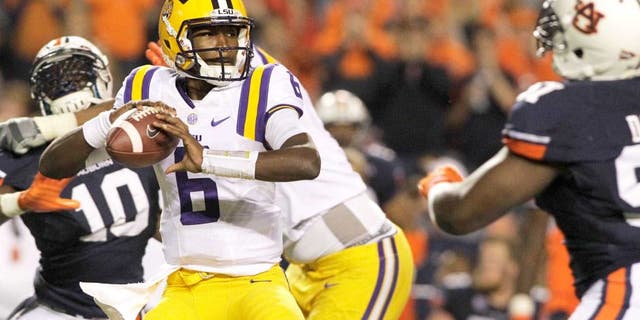 BATON ROUGE, La. -- LSU coach Les Miles says he expects sophomore Brandon Harris to start at quarterback for the 14th-ranked Tigers in their season opener against McNeese State on Saturday.
Miles, who met with reporters after practice Monday evening, says he is keeping the quarterback competition open through the end of the week and won't rule out playing Anthony Jennings, but says it's a "foregone conclusion" that Harris will take the field for the first offensive snaps.
Jennings, a junior, started all but one game a season ago.
Miles attended practice after missing his regularly scheduled lunchtime meeting with media because he was feeling ill and checked himself into a hospital.
The coach says he suspects he drank too much coffee earlier Monday after not having any for about six months.