Look who Aaron Hernandez just hired to get him out of jail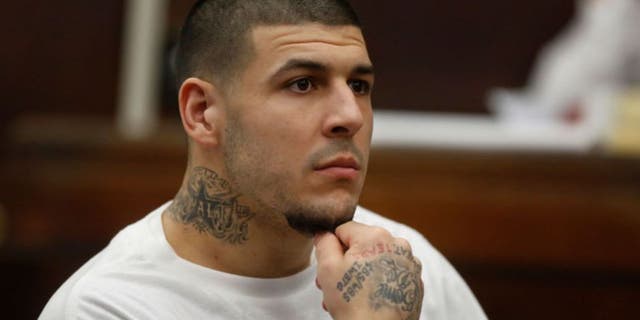 NEWYou can now listen to Fox News articles!
Aaron Hernandez has hired Jose Baez, the attorney who helped get Casey Anthony acquitted of the murder of her 2-year-old daughter, in a new bid for his freedom.
The former New England Patriots star, who's serving a life sentence for the murder of Odin Lloyd, is appealing the 2015 conviction and facing a new trial on charges that he gunned down two more men in 2012.
Hernandez's new legal team also will include Harvard Law professor Ronald S. Sullivan and Alex Spiro, who is representing Atlanta Hawks player Thabo Sefolosha in his lawsuit against the city of New York and the NYPD, and represented former Oregon basketball players Damyean Dotson and Dominic Artis, who sued the school after being dismissed over rape allegations.
"We understand that numerous reports of our client's alleged activity have been published, but we ask the public to afford Mr. Hernandez the presumption of innocence and let the facts unfold in a court of law," Baez said in a statement Wednesday.