Look out! Michael McDowell nails safety vehicle during Richmond race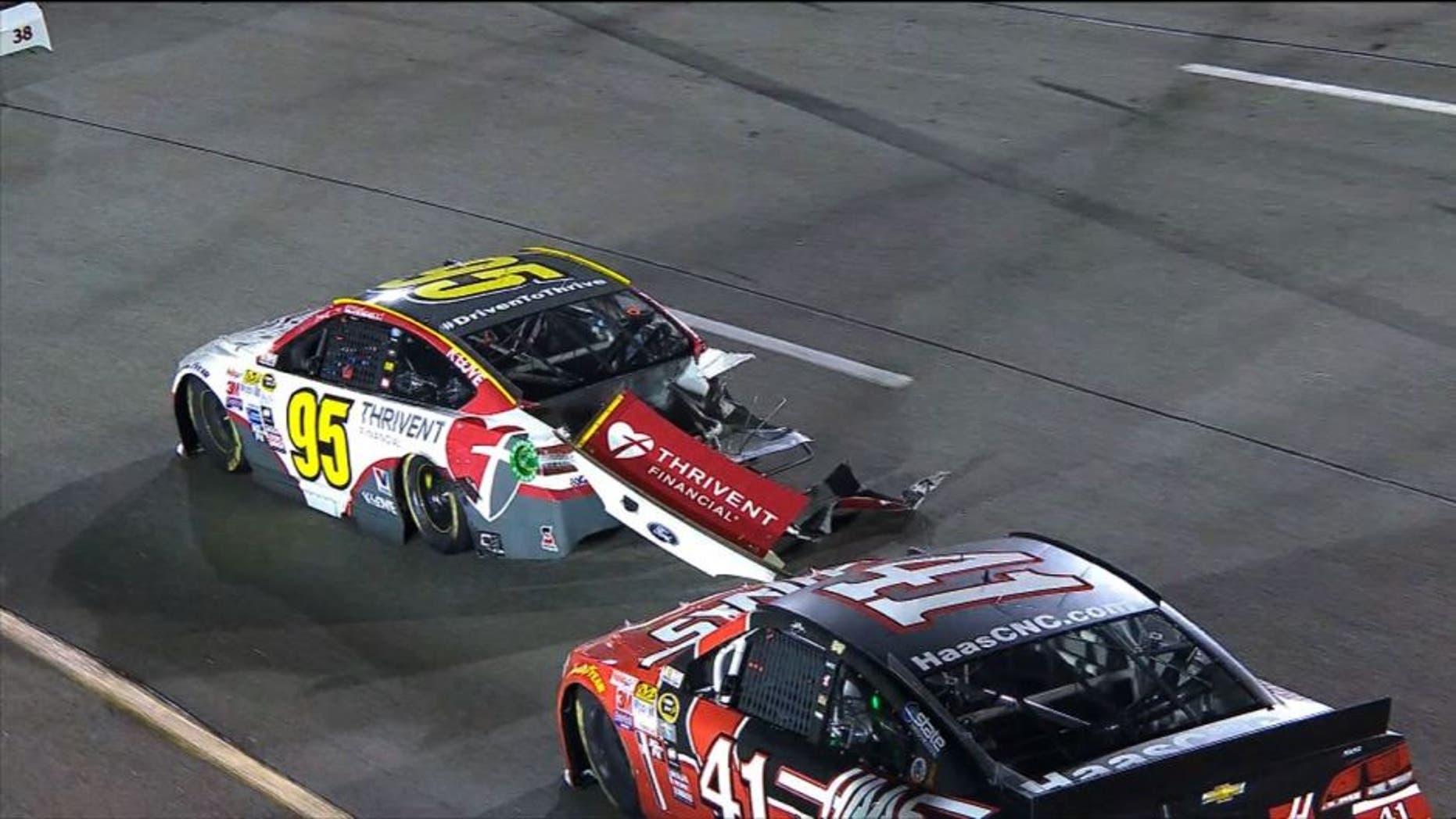 Saturday night's Federated Auto Parts 400 at Richmond International Raceway was a bit of a lackluster affair through the first 290 laps, but things suddenly got interesting under the race's fifth caution.

When the yellow flag flew for debris on Lap 288, the field slowed as the safety truck went onto the racing surface to retrieve a piece of debris. As the field snaked around the track and into Turn 3, Michael McDowell was closely following another car during the caution period when he quickly came up on the safety truck sitting along the top groove of the track.
McDowell swung his car to the left to avoid driving right into the back of the truck, but made heavy contact with the right rear of his No. 95 Leavine Family Racing Ford. The significant damage was too much for McDowell's crew to repair on pit road, and the driver was forced to pull the car behind the wall.
"I'm not really sure what happened," said McDowell. "I'm embarrassed for my team. My mistake. Luckily, no one was hurt."
The safety workers in the truck told the NASCAR tower they were all OK after the contact with McDowell.
NASCAR called McDowell, interim crew chief Kevin Walter and the team's spotter to the hauler after the race to discuss the incident.
The bizarre incident under caution brought back memories of Juan Pablo Montoya's infamous run-in with a jet dryer during the 2012 Daytona 500, as seen below.