Little-known Cubs outfielder Dexter Fowler beating Bryce Harper in All-Star voting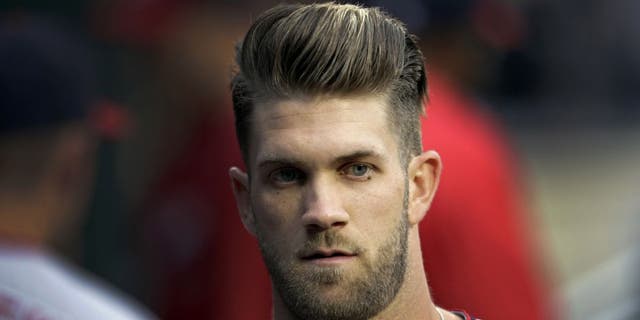 NEWYou can now listen to Fox News articles!
Who said All-Star voting was fair?
The latest example of how a fan base can manipulate the starting lineup for the Midsummer Classic is the Chicago Cubs faithful, who have five players leading at their respective positions. But the one position that might be most eye-opening is in the outfield, where relative unknown Dexter Fowler is beating reigning NL MVP Bryce Harper.
To be fair, Fowler is having a solid season, batting .307 with seven homers and 26 RBI for the National League-leading Cubs. Harper has scuffled a bit this season, hitting .249 with 13 homers and 37 RBI for the NL East-leading Nationals.
But you'd think since this is mostly a popularity contest, Harper's national appeal would trump Cubs fans' love for Fowler. But the power of the Wrigley crowd has been dominant this season, as Anthony Rizzo (first base), Ben Zobrist (second base), Kris Bryant (third base) and Addison Russell (shortstop) are also leading.
The top three outfielders will make the cut so Harper would still be in, but he's looking up at a player many wouldn't expect.