Listen to this fan ruthlessly go after Allen Crabbe for his Odell Beckham-like haircut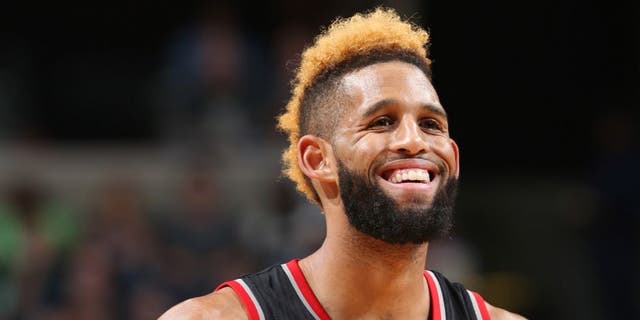 Not much should bother Portland Trail Blazers swingman Allen Crabbe these days. The fourth-year guard signed a four-year, $75 million deal over the summer despite coming off a season in which he averaged just 10.3 points, which was a career high.
But just because Crabbe's making $18.5 million this season doesn't mean he's immune from some heckling. And he got a heaping helping of it earlier this seasons in Memphis.
A Grizzlies fan decided to take shots at Crabbe's hairdo -- a style that looks pretty similar to New York Giants star Odell Beckham's blonde look.
The unnamed fan reminded Crabbe of the similarity seemingly at every turn. Take a look.
It looks like Crabbe even chuckled at the fan's heckling. Hey, life can't be too bad with that paycheck.