Listen live 6-8 a.m. ET Sunday: RACEDAY on FOX Sports Radio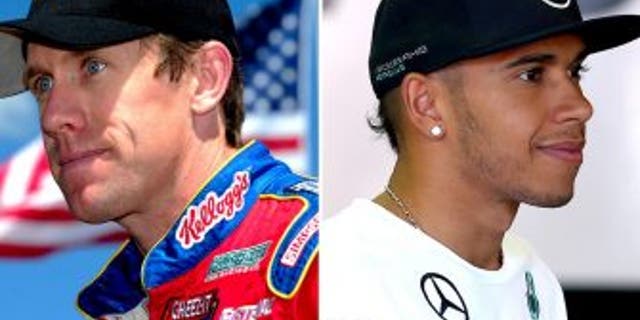 This week, RACEDAY on FOX Sports Radio with Rob D'Amico gets you On The Grid with this weekend's racing action including NASCAR Sprint Cup racing at Pocono, Formula One in Canada and the Baja 500.
We'll deliver the RACEDAY Recap for the Camping World Truck Series and INDYCAR from Texas Motor Speedway, and IMSA racing from Kansas.
On the show this week in the Honda INDYCAR Report with Bruce Martin we'll talk to INDYCAR CEO Mark Miles, who leads the overall business direction and management of Hulman & Company, about the health of the Verizon INDYCAR Series. Plus, Rob talks to Lyn St. James, the 1992 Indianapolis 500 Rookie of the Year, about getting behind the wheel of a race car again.
We'll continue our conversations in News & Rumors about NASCAR's Carl Edwards and Greg Biffle, and McLaren and Honda in F1. Is Lewis Hamliton heading back to McLaren and is Danica Patrick heading to Formula One in 2016?
Hot Topics: If Jimmie Johnson can get three wins in a row, is he on his way to win his seventh championship, trying him with Richard Petty and the late Dale Earnhardt? Are we watching one of the best drivers in NASCAR history?
As always interact with us by calling 877-99-ON-FOX and following along online at www.iHeartRACEDAY.com or @RobDAmico on Twitter.
Listen live on Sundays 6-8 a.m. ET on more than 250 FOX affiliates, the American Forces Network and via live streaming at iHeartRadio.com, FoxSportsRadio.com and FoxSports.com/NASCAR.
Archives can be found on iTunes, SoundCloud and FOXSports.com/NASCAR.