List of players attending Big East Media Day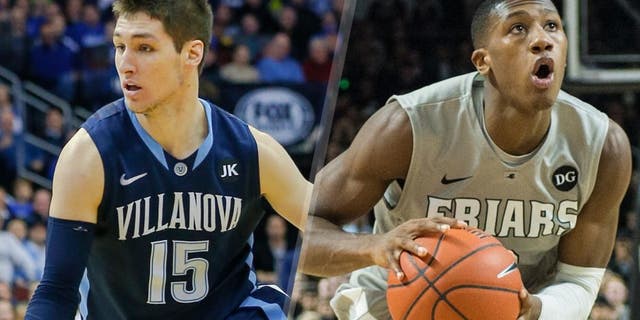 NEWYou can now listen to Fox News articles!
The Big East Conference has announced the list the attendees for the 2015 Big East Media Day. Providence's Kris Dunn and Villanova's Ryan Arcidiacono, the two point guards who shared Big East Players of the Year honors last season, headline the list of 26 players who will be in attendance.
Kellen Dunham, Butler
Roosevelt Jones, Butler
Geoffrey Groselle, Creighton
Maurice Watson Jr., Creighton
Billy Garrett Jr., DePaul
Myke Henry, DePaul
Isaac Copeland, Georgetown
L.J. Peak, Georgetown
D'Vauntes Smith-Rivera, Georgetown
Henry Ellenson, Marquette
Luke Fischer, Marquette
Duane Wilson, Marquette
Ben Bentil, Providence
Kris Dunn, Providence
Jalen Lindsey, Providence
Junior Lomomba, Providence
Felix Balamou, St. John's
Durand Johnson, St. John's
Ron Mvouika, St. John's
Khadeen Carrington, Seton Hall
Angel Delgado, Seton Hall
Isaiah Whitehead, Seton Hall
Ryan Arcidiacono, Villanova
Daniel Ochefu, Villanova
Remy Abell, Xavier
James Farr, Xavier
Big East Media Day takes place on Wednesday at Madison Square Garden in New York City.