Linebacker resolute amid school scandal: 'There is no culture problem at Tennessee'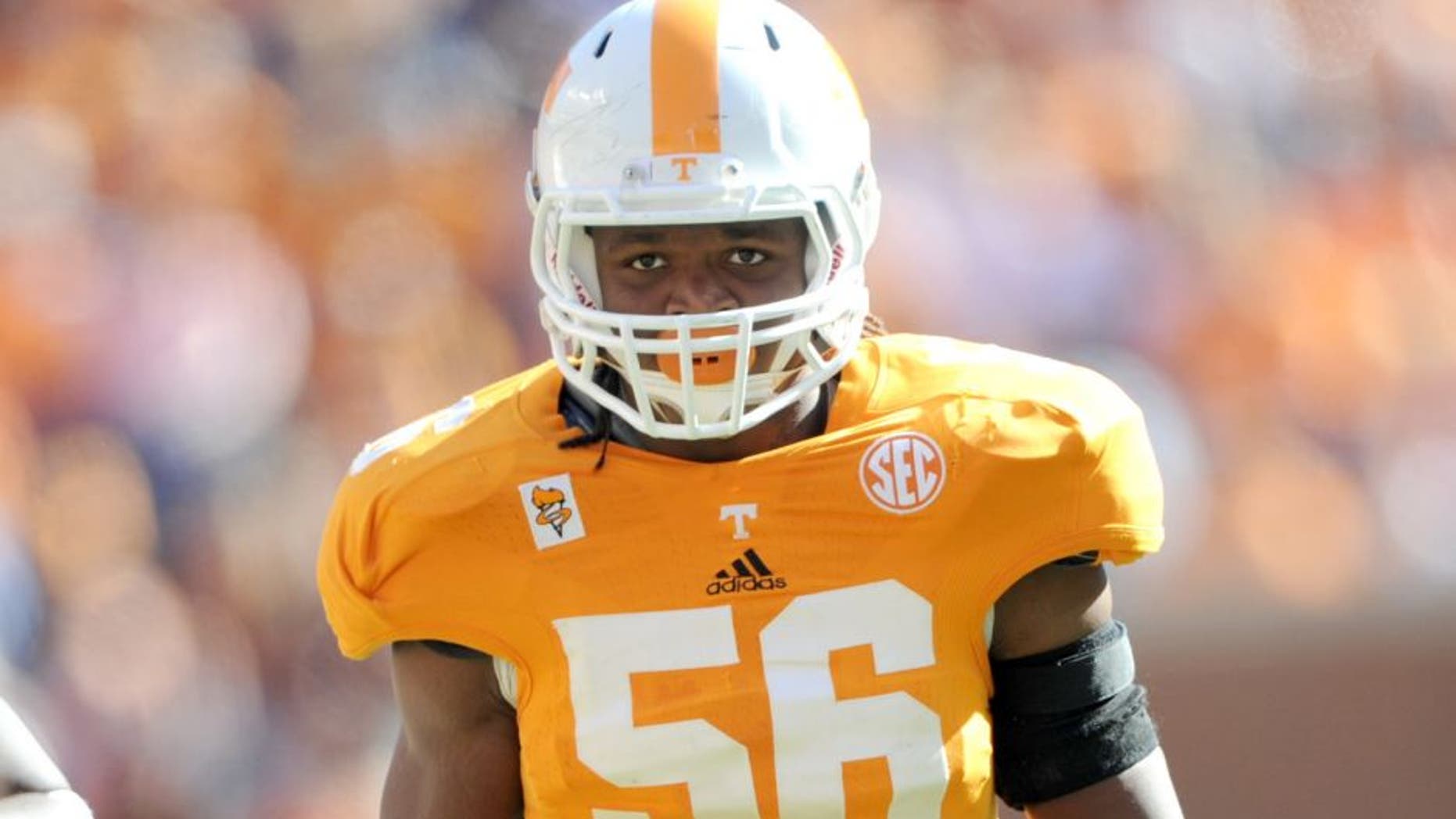 INDIANAPOLIS -- Tennessee linebacker Curt Maggitt met with the media at the NFL Combine Saturday and answered several questions regarding the turmoil around the Vols program stemming from a federal lawsuit filed Feb. 9 in Nashville alleging that the Vols mishandled assault complaints against athletes. Earlier this week, Maggitt, the Vols team captain, was at the center of more controversy when a complaint surfaced that he had punched a teammate in the mouth after that player, Drae Bowles, had assisted a woman who said she had been raped by two other UT players.
"People that know me, know my character, and I won't shy away from that," Maggitt said.
Maggitt steered clear of addressing the specifics of that incident due to legal matters and said it was for his lawyer to discuss publicly, but the fifth-year senior was very vocal in his belief that Tennessee football isn't what many are making it out to be.
"I'll say this, I'm proud to be a former Vol," he said. "Some things haven't gone the way that we'd like on the field, off the field, but I wouldn't shy away from the university at all," and then added: "There is no culture problem at Tennessee.
"I am passionate about Tennessee and I will always remain that way."
In fact, Maggitt credited head coach Butch Jones for improving the culture at UT and helping develop the Vols as men, saying that it's actually improved significantly since the time the linebacker arrived in college under then head coach Derek Dooley. Several other team leaders publicly came to the program's defense earlier this week, as Maggitt did Saturday.
"I've got a lot of love for the University of Tennessee," he said. "That won't ever change. I know what's gone on there. I know how it was when I came compared to how I left there. I can smile and stand up proud for that.
"(The culture of the Vols program) is very different. I'm proud to say that I am part of that change. It's been a steady change, I think that production has been seen on the field, and I think Coach Jones is doing a phenomenal job especially as growing us as young men and leaders as guys that do carry themselves the right way and know how to speak the right way and what not. It's been good."