Lewis Hamilton crowd-surfs to celebrate his British GP win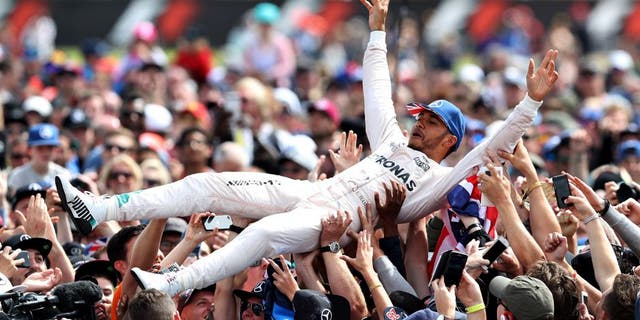 NEWYou can now listen to Fox News articles!
While the British GP may not have been one of the most eventful races of the season, the fans were still pleased to see Lewis Hamilton cross the line in first place.
Just as excited as the fans was Hamilton, who took a bow in front of the crowds shortly after getting out of his car, and then went crowd-surfing shortly after the podium ceremony:
The Mercedes driver now sits just four points behind his teammate Nico Rosberg heading into the Hungarian GP. This is Hamilton's third consecutive win at Silverstone and fourth overall at this circuit.
Click HERE for full race recap/results